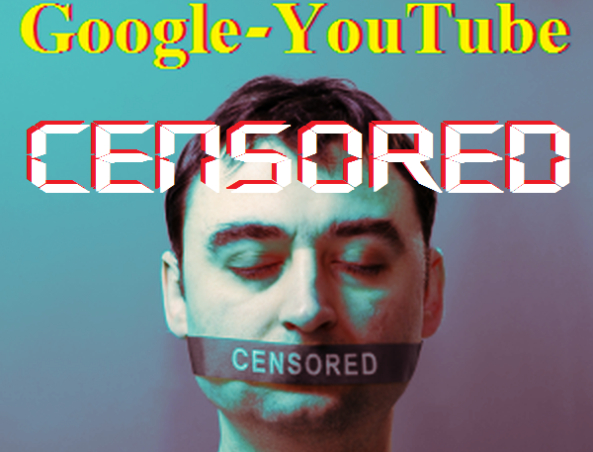 Most of us around here believe the social media actively censor conservative posts and videos in favor of Far Left Crazy videos. Some of us have experienced it for ourselves. Nevertheless, last month the Google CEO told Congress that the folks at Google never "manually intervene" on any particular search result.
Now Breitbart.com claims to have received, via a leak from a Google engineer, information that Google routinely tries to skew search results in favor of left-wing causes (https://www.breitbart.com/tech/2019/01/16/google-youtube-search-blacklist-smoking-gun/).
Breitbart says Google has "manipulated YouTube search results for abortion, Maxine Waters, David Hogg," and others.
After a Far Left "journalist" complained about too many pro-life videos on YouTube, Google went to work and pushed pro-life videos out of the top ten search results for abortion and replaced them with pro-abortion videos.
If this is true–and I find it hard to believe that it isn't–then really the time has come for some kind of anti-trust action to be taken against the social media giants. It certainly looks like they're using their technology to try to suppress conservative opinion and promote the agenda of Democrats and their Far Left Crazy clients.
If there were meaningful competition in the social media market, then Google's Far Left prejudices would be their own business. But such competition does not as yet exist, and you can be sure there are people working to make sure it never will. We don't have time to wait for competitive social media platforms to grow and become just as strong as Google–not with a national election coming up next year.
Because if Google's Democrat friends ever get back into power, they'll see to it that there's no way to get rid of them.
Welcome to Venezuela North.