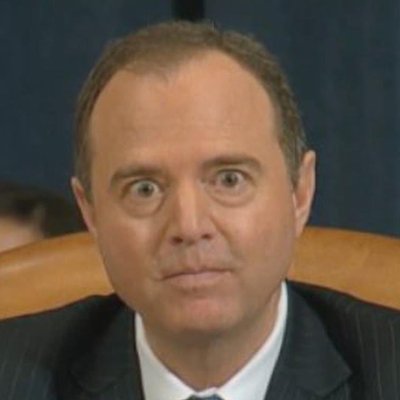 Would you buy a used country from this man?
Rep. Adam Schiff (D-Mordor), last heard from whipping up fake impeachments and colluding to smear President Donald Trump, went on TV this past weekend to threaten the social media companies (https://www.thegatewaypundit.com/2022/12/schiff-threatens-social-media-companies-responsible-moderators-content-will-give-immunity-video/).
Said he, "If you'll be responsible moderators of content–" censors, he means–"we will give you immunity." Play ball with us, boys, or you don't play ball at all.
Currently, a law called Sec. 230 gives the social media immunity from lawsuits over content written by others. Schiff wants to take that away unless they continue to censor conservatives and Republicans.
How did this nasty little bug-eyed monkey ever wind up in Congress? It's a shame to us, to be governed by the likes of him.
To Schiff et al, anything that's not strictly the party line is "hate" or "misinformation" and needs to be silenced by the government. The Democrat government, that is.
They'd wipe out our freedoms in an hour, if they could.