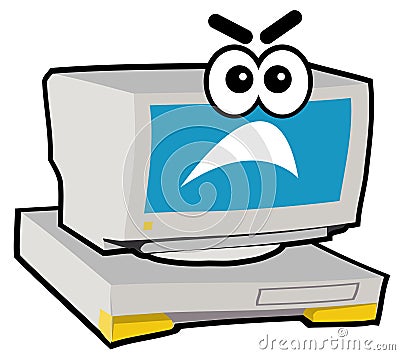 I lost a big chunk of this morning because, as I was peacefully, innocently typing the last post some two hours ago, the computer suddenly decided it didn't want to type anymore. Hit the keys, tap-tap-tap, and nothing happens. The screen did display a warning box of some kind, which flashed on and off in just a second, much too fast for me to read it. Something about "filter keys," whatever that is.
So I went and did our weekend's banking and grocery shopping alone while Patty stayed here and fixed the computer. The keyboard was locked, she had to unlock it: shut the computer down, then start it up again, easy as pie.
Michael Crichton had a pet peeve about stupid design in technology, which he mentioned in several of his books. Here, one of my fingers must have touched whatever key locks the keyboard–I have no idea which, and certainly never did it on purpose. The computer keyboard provides all kinds of opportunities for disaster. All it takes is one little slip-up. I once lost five chapters of one of my books because I hit a wrong key somehow, and that whole great big job of work simply disappeared forever. Maybe some Martian has it. I had to do the whole job over again. How wise I was! to decide to type up my books in limited-size chapter sets, and send them to the editor as I finished each one. It could have just as easily been the whole 80,000-word novel. But if I go on about it any more, I'm going to wake up screaming.
Time for a cigar.