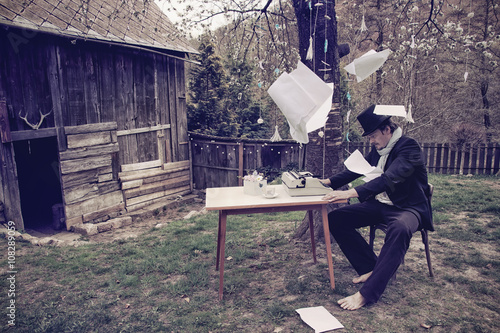 Under threat of rain, I managed to get outside today and finish writing the first chapter of The Wind from Heaven. Boy, I've sure got a lot of characters whose stories I have to pick up where they left off. May my work be fruitful in your service, Lord.
With my car's brakes finally fixed, I was going to go to Keyport today and get us a nice seafood supper from the Keyport Fishery. But there are thunderstorms in the forecast, and I really don't want to be on the Parkway in a heavy rain. I know what'll happen. If I go, it'll rain. If I don't, it won't–and I'll feel like a right dicky-doo-dah.
You may have noted that I've avoided commenting on our nation's absurd politics lately. You don't need me for that; everybody else is doing it. The Democrat Party is like a giant bug that clings to our legs, sucks our blood, and trips us. It must be put out of business–forever. Nuff said.
Went for a bike ride, but had to turn back because raindrops kept falling on my head.
Oh, well, I guess I'll have to put off the Fishery till next week. Better safe than sorry.
P.S.–We have just received our sample ballot for this year's primary elections. There are no Republicans on the ballot. No one to vote for. *Sigh*