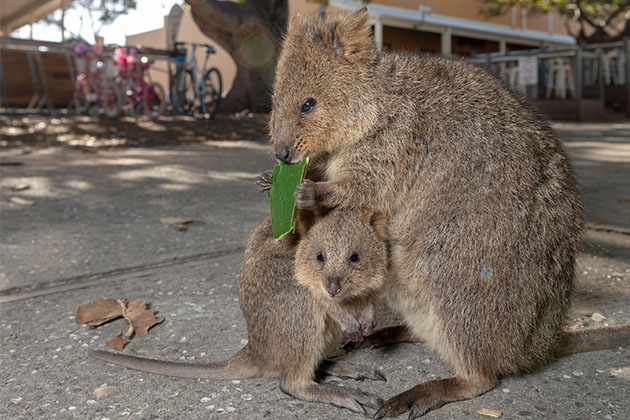 G'day! Byron the Quokka here; and as you can see, Mum and my little sister Maggie have gone to town, where the quokkas are assembling to see who's going to win this comment contest. Only 28 comments left to go!
I am sure you have noticed those nice bicycles on the background. Humans just leave them standing around untended, they obviously don't want them. They'd make a nice prize in a comment contest… just sayin'.
This is Maggie's first comment contest, and she's too excited to speak. But even the most experienced quokkas get all pumped up for this.
And tomorrow, the next question in the Bell Mountain Trivia Contest. I promise! But today all eyes are in the comment contest, and within an hour or so the whole street'll be crowded with quokkas waiting to see who wins.