It happened last night–100,000 views on the year. And we have a winner, too, who will get a bright red Extra Large official Quokka T-shirt. And that winner is–!
Byron the Quokka here, with the winner of our epoch-making milestone contest. Gee, I'm sure I wrote it down so I wouldn't forget. Let's see… No, it's not in my pocket, I don't have any pockets. Where the heck did I put that piece of paper?
Just kidding! Our winner–clear winner, in fact: we didn't have to make a judgment call that would haunt us for years afterward–our winner is our good friend Ina, who lives in Scotland. Ina, you had the closest comments on either end of the 100,000, and you are the winner! So don't forget to email Lee your mailing address so you can get your shirt. (This is not what the shirt looks like, but the color's right.)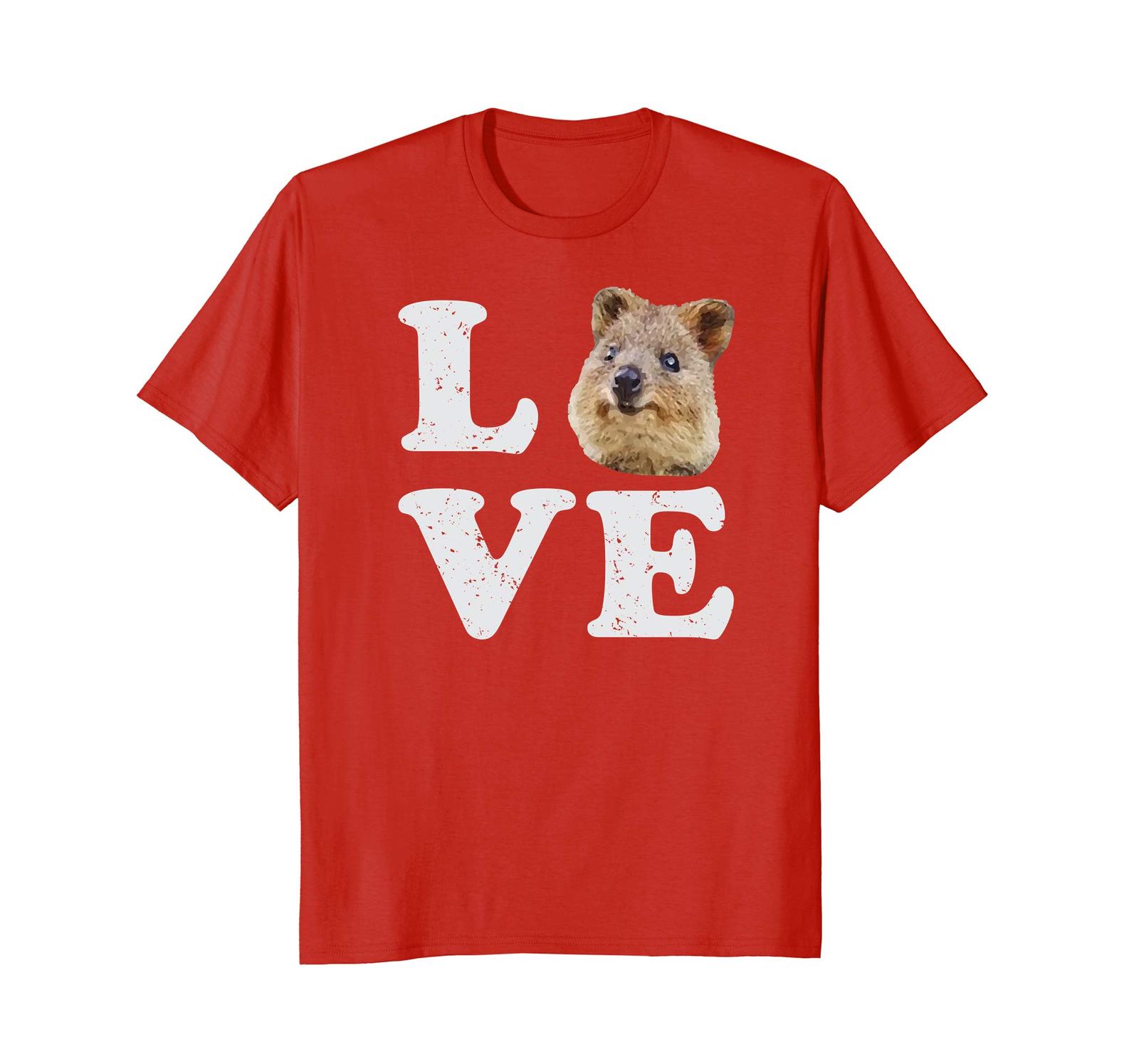 Well, that about does it for the contests. But stick around, our Christmas Carol Contest is coming up; and meanwhile, you can always read the blinkin' blog, can't you?