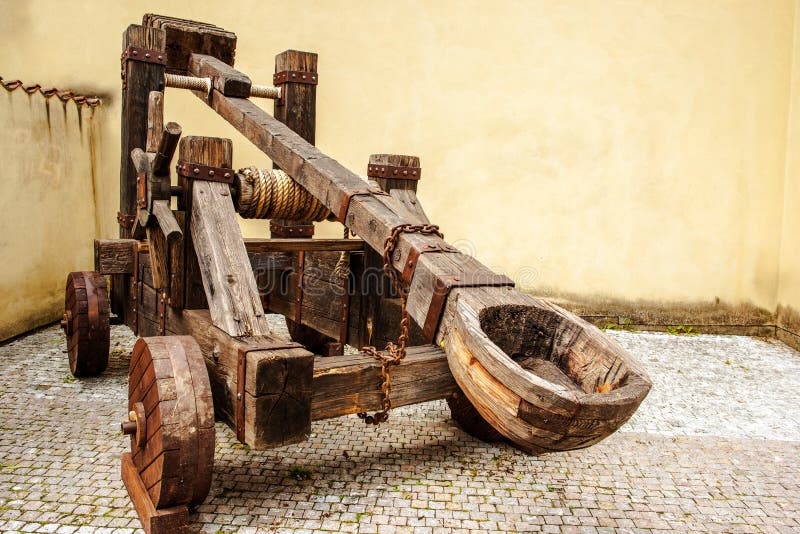 Your own working catapult, for instance…
I wonder if the problem with the contests that I offer here is that the prizes just don't turn people on. An autographed book, for instance. Where's the fun in that?
Here are a few prizes that have been suggested by persons who don't know what they're talking about.
Cloak of Invisibility. For one thing, I can't post a picture of it because it's invisible. It costs a fortune and is super-easy to lose. And also you can't put it on backwards because then it makes everything invisible to you.
Full-scale working catapult. Show your neighbors who's boss! This catapult can hurl a 100-pound stone a full 300 feet. And you don't need a license for it! Don't believe me? Stop in at your local police station and ask how to get a catapult license.
The key to Fort Knox. Not allowed, actually. The government will just make you hand it over. They're very touchy about that.
Magic helmet that grants wishes. Sorry, but they stopped making these some 20 years ago and some doofus wished they'd forget how to make them.
Besides which, our Christmas Carol Contest has as its purpose to spread Christmas cheer and get us ready for the Christmas season. Let's keep those carol nominations coming.