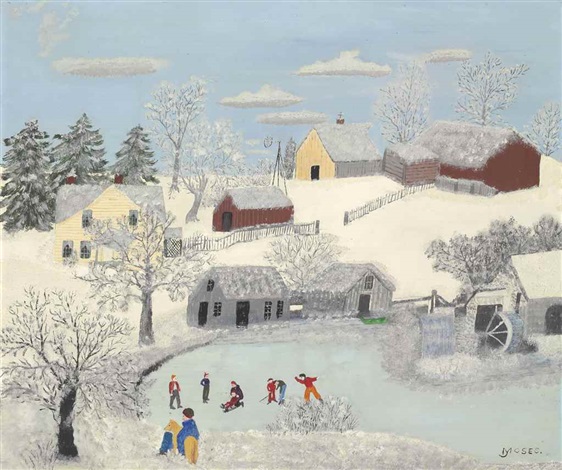 "Skating on the Mill Pond" by Grandma Moses (She knew!)
I wouldn't trade my middle-class, 1950s childhood for all the tea in China. I certainly wouldn't trade it for what passes for childhood now.
But the woods have been hewn down and paved over, the swamp and stream filled in so they could build more condos, the palatial estate so thoroughly erased that only a very few of us remember it ever existed–oh, fap! to all that. We do remember!
You can't tell us "There is no sun."