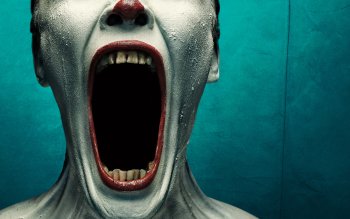 Last night we had to give up on the new Father Brown season. The episode only took about six minutes to turn into a commercial for abortion; so we aborted it.
Yeesh, is there a lot of crap out there!
I mean, they can't even make Father Brown anymore without Far Left Crazy preaching. But among the worst pieces of trash we've ever seen was this from 2014–American Horror Story. I will watch a lot of toxic tosh because it's my job to try to understand and explain what's going on with our culture, but this exceeds the limit.
When Godless people make Godless movies, this is what you get.