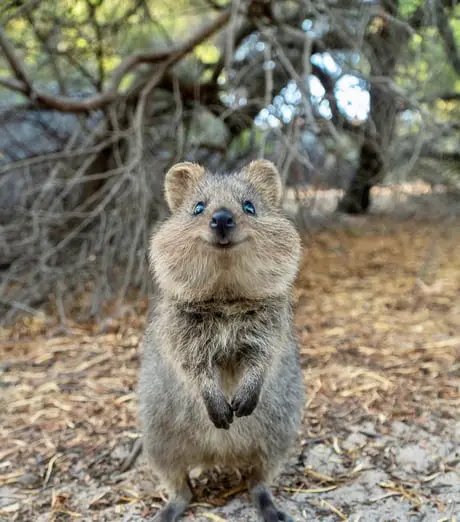 G'day, faithful readers! Byron the Quokka here–and Phoebe has convinced me to start another comment contest, and Lee wasn't sure about it, so I said, "Leave it up to me! It shouldn't be too hard to get this blog humming again."
As of just now, we have 61,981 comments. We shall set the next target at 64,000, in memory of the famous $64,000 question. And the prize will be–
Sixty-four thousand dollars! [Blood-curdling scream offstage.] Poor chap, he just can't take a joke. He won't even offer a bicycle for a prize. So of course it'll be an autographed copy of his new book, His Mercy Endureth Forever.
Now, how long will it take us to rack up some 2,000 more comments? Search me! But as long as we have fun doing it, who cares?
We have half a year left to achieve the blog's first-ever 12,000-view month, which we've only just missed twice already.
I wonder if we could offer a scholarship to Quokka University. That'll pack 'em in. But I'll have to wait till he calms down a bit before I mention that.