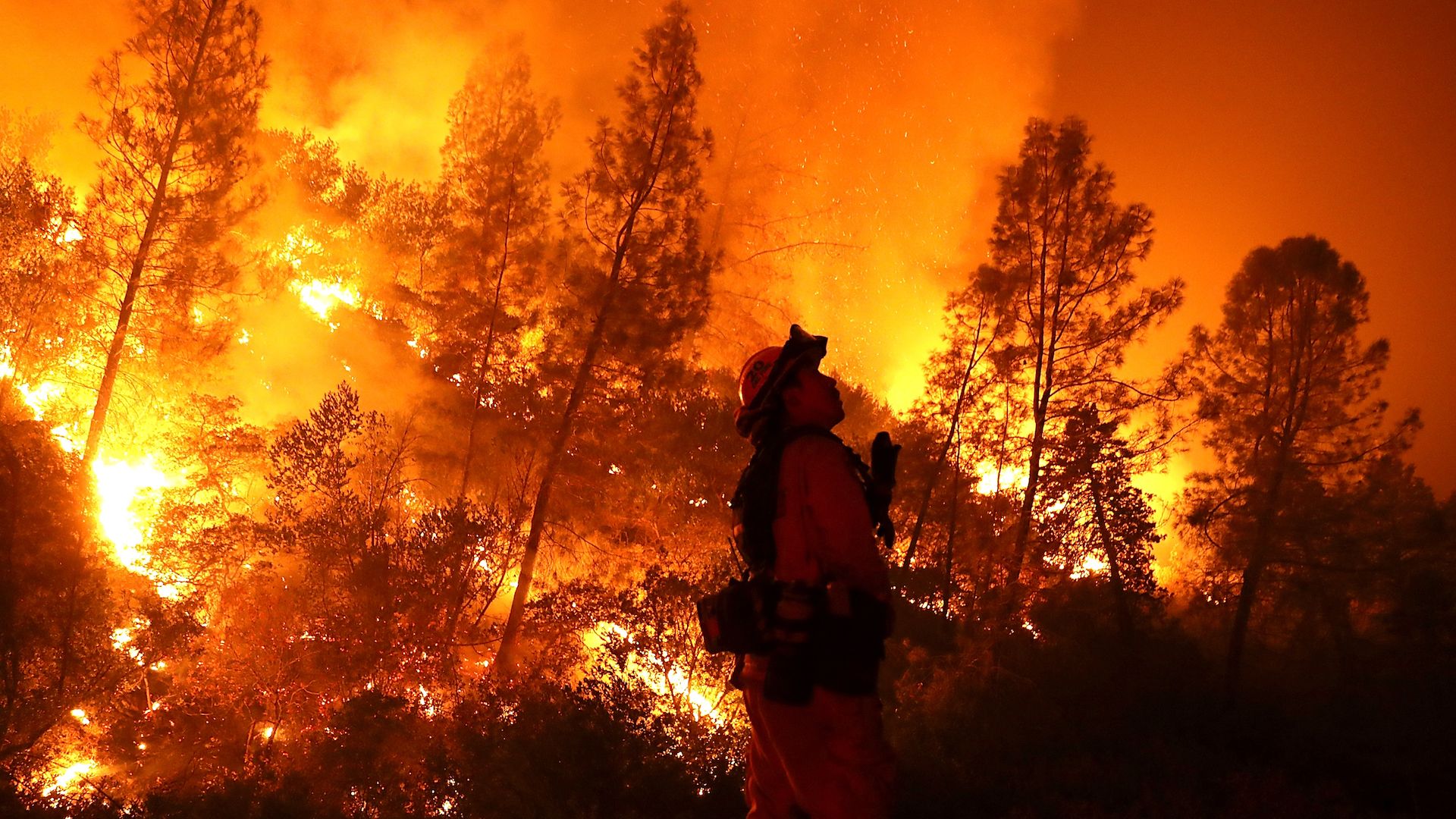 Several persons have been arrested for starting wildfires in Washington, Oregon, and California; and law enforcement authorities think they were part of a "coordinated and planned attack" (https://www.lawenforcementtoday.com/sources-series-of-wildfires-may-be-coordinated-and-planned-attack/).
Caught in the act of setting fires, arsonists have been arrested in all three West Coast states. Some of them had prior criminal records.
And let's not forget that arsonists were involved in many of Australia's wildfires last year.
What are we to make of this?
Well, we know that Far Left Crazy intends to spread chaos all over America and blame it on President Donald Trump: "See, this is what you'll get with him in the White House! Better vote him out, or all this bad stuff will continue indefinitely." We are expected to reward the creeps who create the chaos by blaming it on the president who didn't.
Democrats think all this stuff will stop if their guy gets elected. Why do they think that? How can they be sure it'll stop, unless they're the ones who are doing it? And what if they can't control it, after all? Even if they aren't actually giving arsonists and rioters their marching orders, the self-appointed "revolutionaries" are certainly in bed with the Democrat Party.
We must not reward them for it, and they won't stop unless they're punished severely.