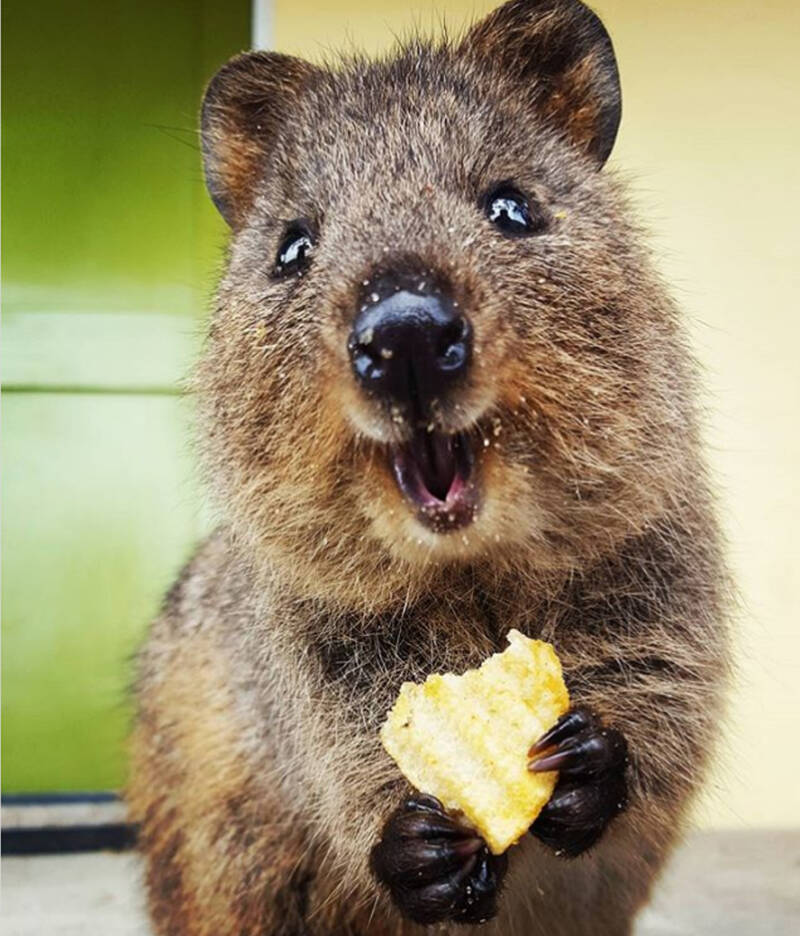 G'day! Byron the Quokka here, reminding you that we have a comment contest going. Our goal is 70,000 comments–with only 579 left to go.
[Editor's note: We're wondering if there's an Internet outage somewhere, because we haven't heard from any of our most prolific commenters today. We also have reports of readers' email conking out. ]
Here I'd like to turn it over to Quokka University's life coach, Horatio the jumping spider.
Thank you, Byron. First I'd like to say that bugs are good for you, catch as many as you can. This solves most of life's problems. It's always worked for me.
Anyhow, the winner of the comment contest will receive an autographed copy of Lee's book, His Mercy Endureth Forever. If you already have it, you can hold out for the next book in the series, The Wind from Heaven, which has not yet been published but it won't be long now.
Meanwhile, a select committee of quokkas is still working on the problem of how much tuition to charge and whether it should include a season's pass to QU's pick-up sticks matches.
But by all means we want to read your comments! Really, what's the point of having six eyes if you don't have anything to read? (That's one for the Philosophy Dept.)