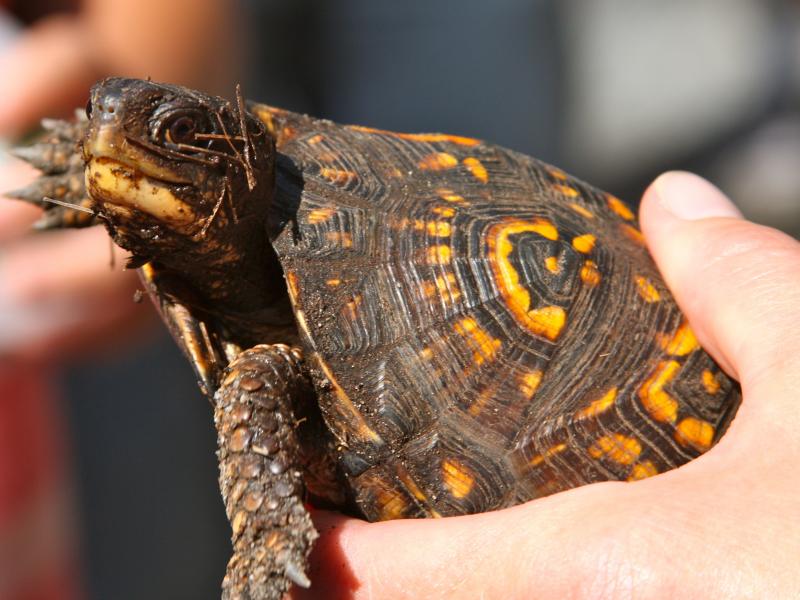 Is it just us getting older, or is life really getting more complicated–more things to remember, more things to forget?
I mean, OK, sure, I hear from empty-headed liberals, "Get with it, grandpa!" Like I would even want to get with it. Their bodies may age, but their brains stay 12 years old forever.
This is an old box turtle, in the picture: you can tell by the growth rings on his shell. Instead of growth rings, we have additions to our things-to-do lists. (Ah! We just remembered to give the cat her medicine. Now we don't have to worry about forgetting it.)
It seems, though, that there are more and more forms to fill out, more hoops to jump through–and how we ever got those things done when we were both working full-time outside the home… well, it beats me. I'm pretty sure we had no super-powers.
Is this the "when you feel old" that they used to warn you about when you were young?