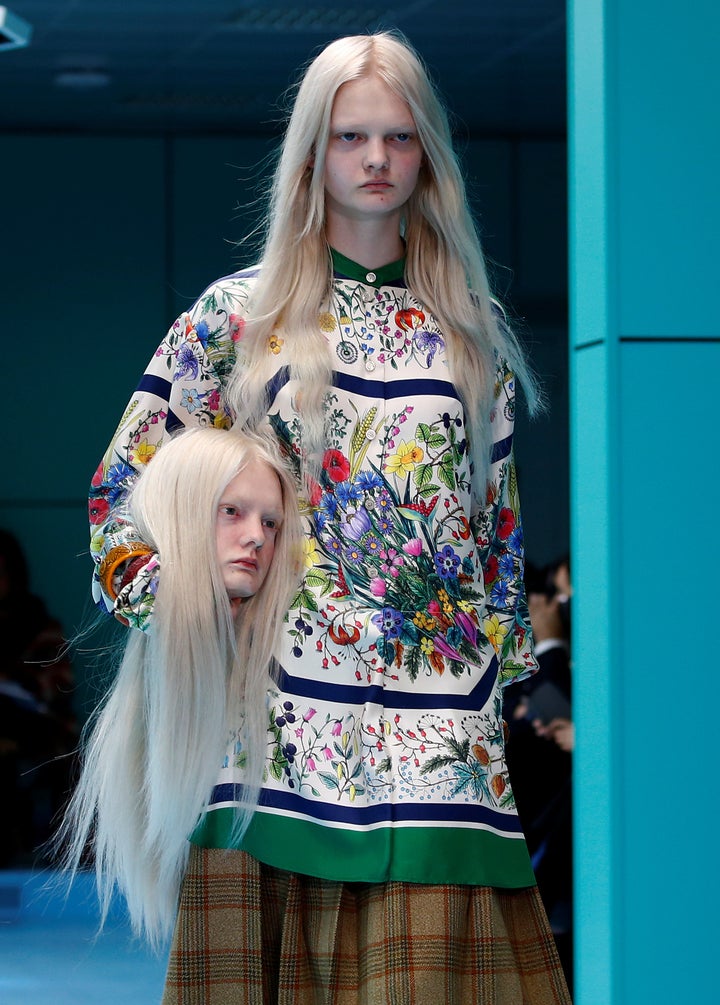 You'll never find more culture rot anywhere than you'll find at a Gucci fashion show.
Really–what kind of wacko would even want to watch this schiff, let alone wear any of these ugly garments? Look at that picture! A civilization that can produces such monstrosities on purpose is surely on its way out.
We have not exerted ourselves enough to defend and preserve our culture.
Behold, we know now what the alternative looks like.