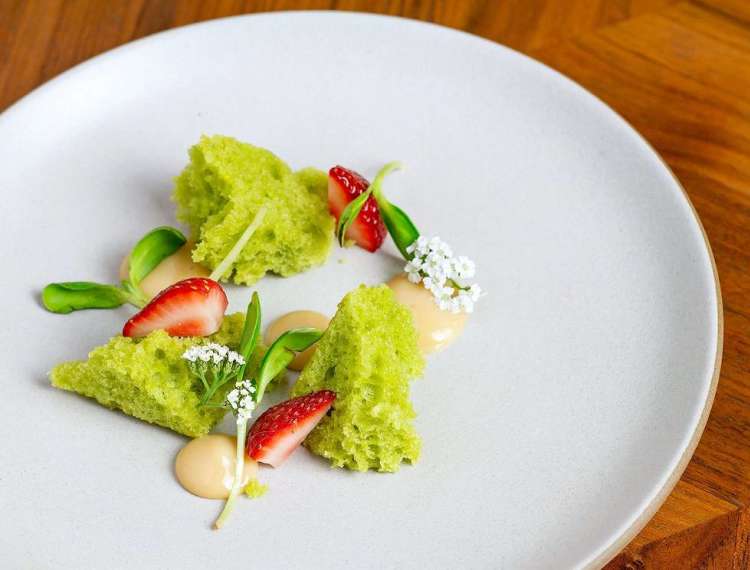 I think if people actually thought I was trendy, I might just sit down and cry.
A cut-up strawberry–one freakin' strawberry!–plus a cut-up sponge… Is this somebody's idea of a joke?
I'm trying to get my view numbers back up to where they're supposed to be, but the popular culture just won't play ball. I mean, come on, what's next–live crickets in shoe polish? Can you still buy Kiwi shoe polish?
I don't think I want to know what the other four dishes are. First you know trendy; then the next thing is, you're trying to be trendy. I wish to avoid this.