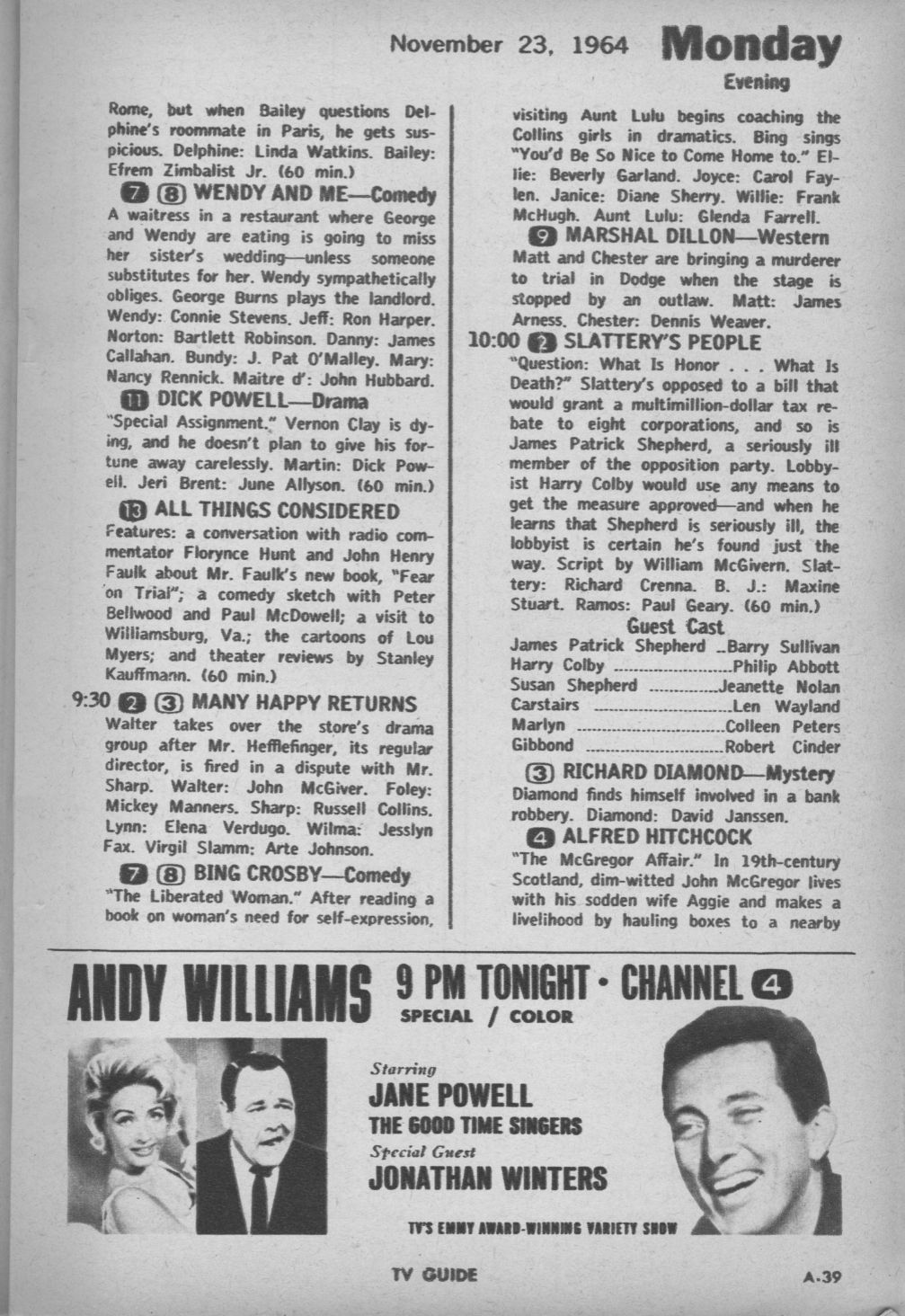 G'day! Byron the Quokka here, with another weekend's worth of glorious TV, courtesy of Quokka University. Maybe one of these days we'll get around to starting classes here–if nobody gets arrested for airing these TV shows. Without further ado, a few samples:
7:30 P.M.  Ch. 06  MEET THE MUMMIES–Discussion
Join host John Kerry as he flees in terror from the animated mummies he's supposed to interview. Topic: "Should Inanimate Objects Vote?" Featuring a chorus of indignant howler monkeys.
Ch. 12  MY FRIEND FONEBONE–Crime Drama
Can a man who does everything backwards (Boris Johnson) succeed where a multitude of top police detectives have failed? Meanwhile, Commissioner Swiggit (Elizabeth Warren) thinks her husband may be getting too big for his britches and asks Fonebone (Don Knotts) for advice.
7:46 P.M.  Ch. 16   THE WEATHER ON OTHER PLANETS–News & Weather
Poisonous rain on Jupiter, another roasting hot day on Venus, and another cool one on Pluto (if it's still a planet)–extraterrestrial weather analyst Penny Prat with the weekend's weather throughout the Solar System. Sponsored by some company that does fake marshmallow peeps that don't taste good.
8 P.M.  Ch. 27  MOVIE–Melodrama/Ventroloquism
In "CB Superhero" (1973), forlorn trucker Alibi Ike (Bill Nye) falls hopelessly in love with Sandee Smoosh (name withheld), not realizing she's only a dummy controlled by evil ventriloquist Ambrose Viaduct (Charlie Rose), who's using her to blackmail the assistant Secretary of Frivolous Spending (Mervyn Puncho).
Ch. 43  BET EVERYTHING!–Game Show
Produced by the Chinese Communist Party, contestants in "Bet Everything" stake everything they have on their chances of surviving 16 hours of intersectional poetry recited by a person with an annoyingly high-pitched voice. With Sammy Spear and his orchestra, the June Taylor Dancers, and an old man with hives.
Well, if those don't whet your appetite, I don't know what will! That CB Superhero movie, by the way, launched Mervyn Puncho's political career… although I don't know anyone who ever voted for him.