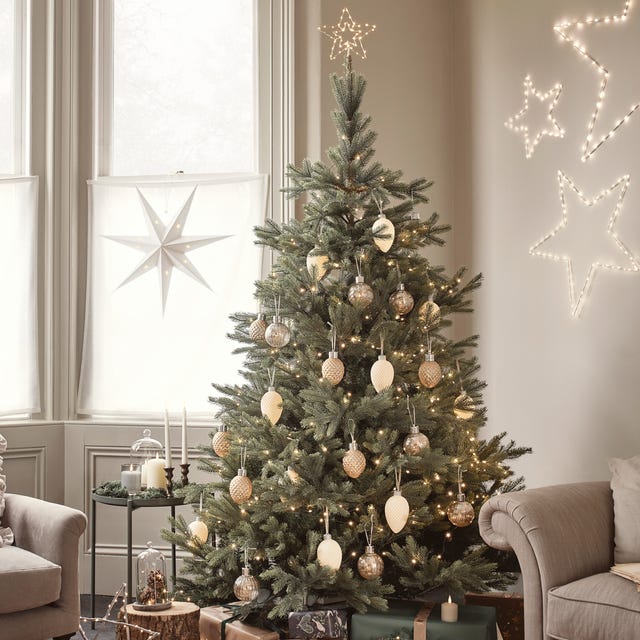 Two hours of constant motion, but it was worth it–our Christmas tree is fully decorated.
Boy, we have a lot of ornaments! But I wouldn't part with them–some of them have been in our family for three generations. Our string of lights, for example, is from the early 1930s, from my grandpa's store. They all still work.
So we've got ornaments from my mother and father, both sets of grandparents, aunts and uncles–all gone on to glory by now, but all still loved and none forgotten. I remember them as I attach their decorations to our tree. Their tree, too!
When we all sit down together in God's Kingdom, we'll remember the Christmases we shared on earth.