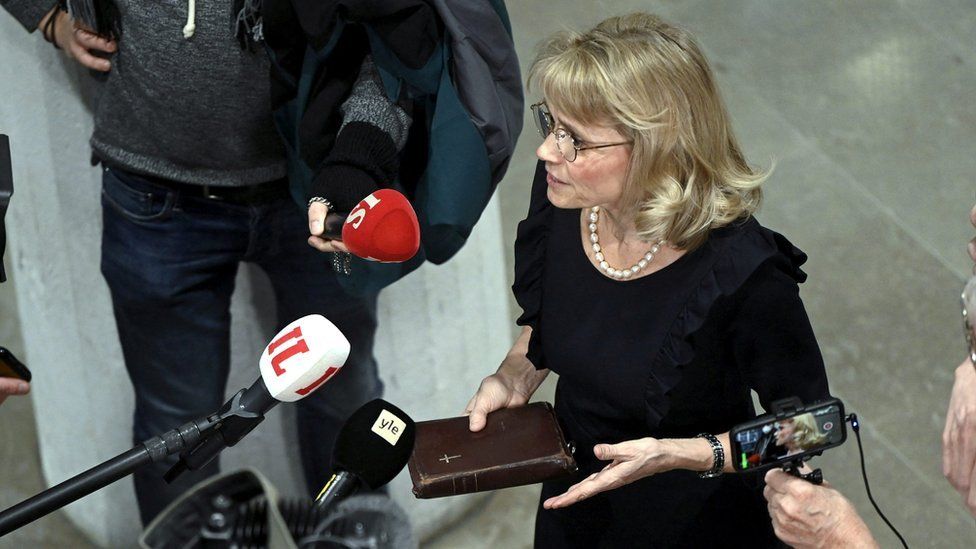 Paivi Rasanen
A Finnish court has thrown out all "hate speech" charges against Parliament member Paivi Rasanen and Bishop Juhana Pohjola (https://www.wnd.com/2022/03/verdict-lawmaker-accused-crime-sharing-bible-verse/).
Their "hate" consisted of citing Bible verses on marriage and sexuality–in a pamphlet written 18 (!) years ago, a 2019 talk radio broadcast (What kind of "talk radio" do you have if the guest isn't allowed to say what she thinks?), and some social media posts.
See "The New Iron Curtain" (https://leeduigon.com/2022/02/17/the-new-iron-curtain/).
The court dismissed all charges. Had the prosecution had its way, the defendants could have had two-year prison (!) sentences, plus fines. And this in a country that calls itself "free."
But do we have to say "May I?" from now on, whenever we wish to quote a Bible verse?
Remember Peter and John, and how they answered when the Temple authorities forbade them to preach Jesus: "We ought to obey God rather than men" (Acts 5:29). God's authority is greater than any worldly court's or government's.
We rejoice that there are still Christians in Finland who know that.