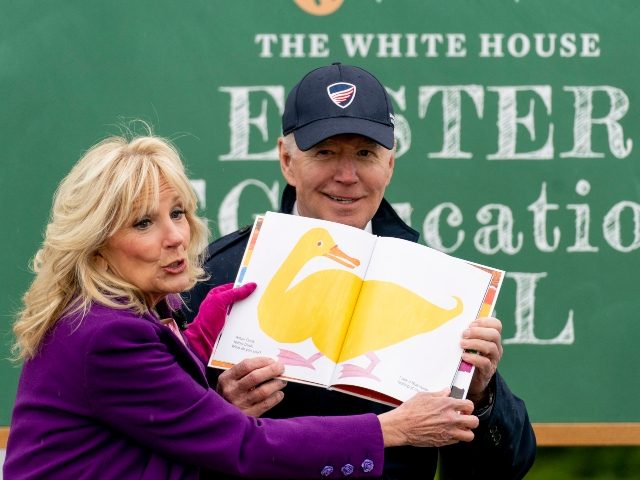 This page was okay. It has a picture.
Well, they brought back the traditional White House Easter Egg Hunt yesterday; and then SloJo tried to read a children's book to the kiddies. But–!
"They're not going to let me read at all," said the man who was elected by I don't know whom (https://www.breitbart.com/politics/2022/04/18/joe-biden-theyre-not-going-to-let-me-read-a-childrens-book/).
The tome in question was a children's book called "Brown Bear, Brown Bear, What Do You See?" After a few minutes of being balked at this, the, er, president tried to get up to leave. But First Lady Jill grabbed his arm and pulled him back down. "Just stay," she said. Did she think she was talking to a dog?
And what did he mean by "They're not going to let me"? Who's "they"? Who gets to tell the president of the United States that he can't read a book?
This guy's more than a few candles short of a birthday cake. Sometimes I get accused (gently, mind you) of making up these stories that I report to you. I understand–they do seem way too ridiculous to be real. I mean, this is The Leader Of The Free World. Anyway, yeah–it's real.
God help us.