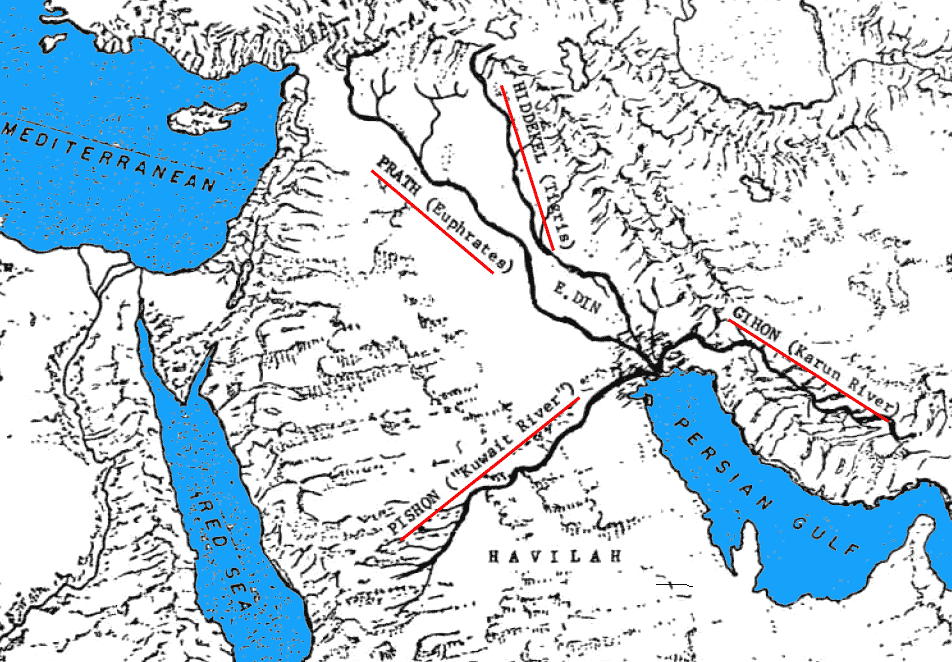 This has been one of our most popular posts over the years, and well it should be. The rediscovery of the long-lost Kuwait River is powerful evidence that the Bible's record is true.
College left my own faith kind of iffy. But the Kuwait River dried up and was buried in the sands of Arabia at least 2,000 years (and maybe more) before the first books of the Bible were written down… according to Reputable Bible Scholars Inc. The traces of the river were undetectable until modern aerial photographic analysis became available.
So what was an accurate description of it doing in the Book of Genesis?
They can't wriggle out of that one.