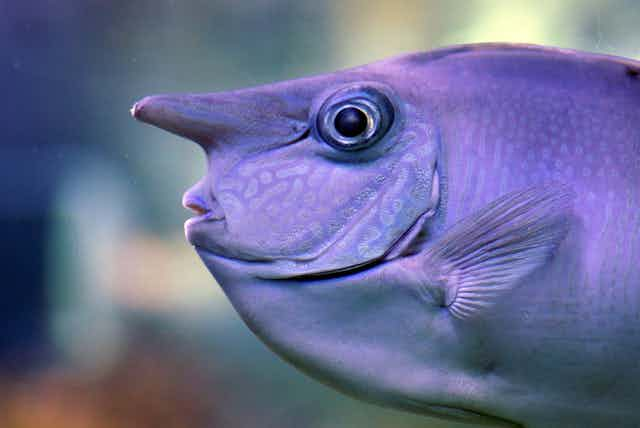 "How the dickens should I know?" growls an irritable Mr. Nature. He's been working on this blog, too, and it has made him cranky. In a few minutes he calms down.
The answer to the question is, "Well, they sort of sleep, but not like we do." That is, they rest. They might find a cranny in a coral reef, or an old tin can, and hole up there for a while–where they can breathe more slowly and not have to exert themselves. The hard part of being a fish is there's always something or someone trying to eat you. So just floating around or lying on the bottom fast asleep is a pretty sure way to wind up out of the saga.
Watch your goldfish carefully and see if they have down time. That's them sleeping. Sort of.