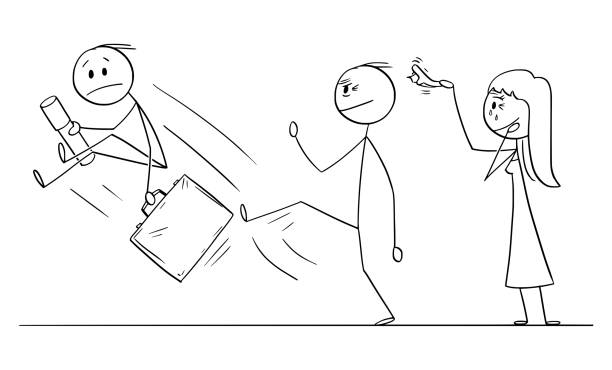 I don't know what reminded me of this experience, but I thought it worthwhile to share with you. Maybe it's the "back to school" season.
I'm in third grade, recess is over, and we're lining up to go back indoors. I'm standing in line, minding my own business, when the little punk behind me raises his hand and proclaims, "Mrs. C, Duigon just called you a big ape!"
I said no such thing, of course–in fact, I rather liked our teacher; but she sent me off to the office and the principal sent  me home, suspended from school for the day, blot on my record–all attempts to defend myself were in vain. I was sure my parents would punish me severely; but to my amazement, for once they believed me rather than The Authorities.
This left me with a deep distrust of The Authorities which I have yet to be able to shed. I mean, all it took was one unsubstantiated lie and I was guilty! Believe me, I know how Bret Kavanaugh felt when he had a lot of lying garbage thrown at him. My school officials made no effort to get at the truth: a mere accusation was enough to get me suspended.
I was no angel as a boy; but getting suspended for something you didn't do… well, it's not something that's easy to forget.