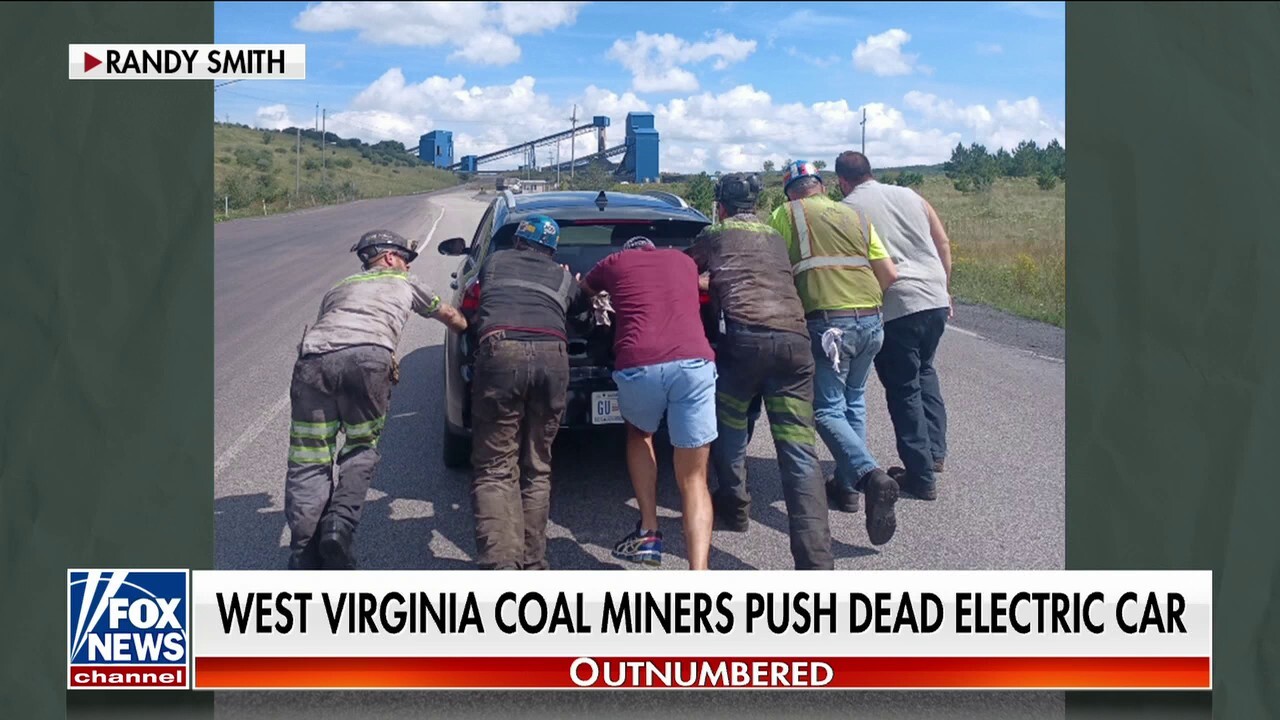 A slip-up in the production room credited this week's Newswithviews column to someone else. This blogging day is not off to a good start.
The more I think of it, the more I'm convinced we ought to have a postage stamp–or even a 50-cent piece–commemorating the coal miners pushing the out-of-juice electric car. What symbol could speak more tellingly of The SloJo Biden Era?
They want to take our cars away, anyhow. The ability to go somewhere really ought to be reserved to Our Beloved Leaders, don't you think?