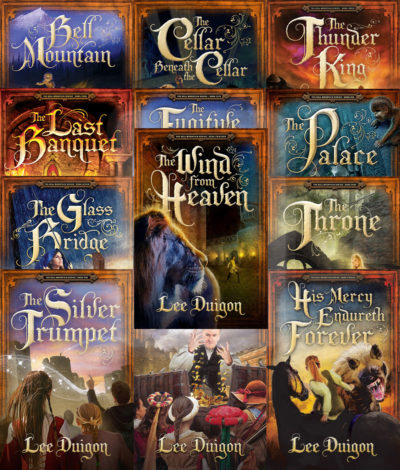 I've written 15 books in my Bell Mountain series so far (two still awaiting publication), and it troubles me a little that some readers have already said "That's enough!" Like they were being forced to read 'em and couldn't take anymore. The one that really hurt was the reader who said he loved this series when it first came out but now it was (*sigh!*) boring.
Two dozen Tarzan books. I don't know how many for the Hardy Boys, Tom Swift, Hercule Poirot, Freddy the Pig, Rick Brant, Nancy Drew, et al, et al. Those series are all a lot longer than mine. Readers must have liked them!
Nevertheless, I did feel it was time for a change. So I turned my fantasy world's clock back 2,000 years to write about King Ozias. It's going to be a trilogy, I even have the titles for it: Ozias, Prince in Peril and Ozias, Prince Enthroned and Ozias, King Betrayed.
Point is, everything's going to be different except for some of the geography (There's no bell, no cloud, on Bell Mountain yet). Different kind of civilization, different characters–oh, yes, above all, different characters. They've all been waiting for their cues to come on stage. Which is very cool, and suggests to me that I'm on the right track.
Of course, it'll be several years between now and the first reader reactions to the first Ozias book. I pray we're all still here for that. Meanwhile I'm working as hard as I can.