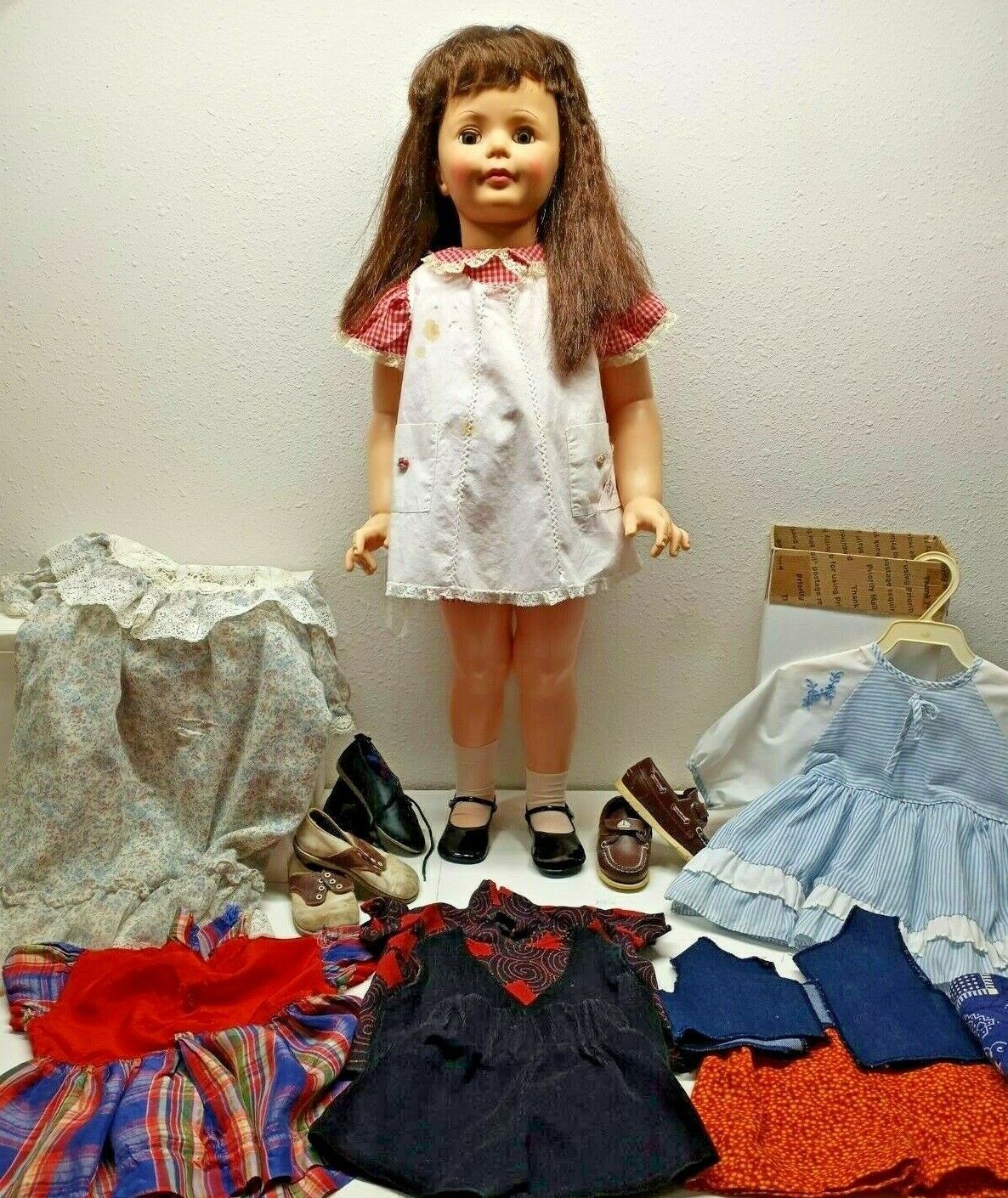 This lifelike, life-size doll came onto the market in 1959. Not long afterward, my sister got one as a Christmas present. She and the doll were about the same size.
I soon learned that if you left Patty Play Pal sitting or standing in a dimly-lit room where she wasn't expected to be, you could really give someone the willies if they suddenly encountered it. I mean, an extra person in the house, just staring at you… If the doll could have broken into a grin, it would've put my mother in orbit.
I'll have to ask my sister if she still has her Patty Play Pal. Betcha you could sell it on eBay for a tidy sum.