G'day–and how time flies! Byron the Quokka here, with another weekend full of fabulous TV, brought to you by Quokka University. And it's only fitting we start off our newest menu with this:
5 P.M.   Ch. 02   THE WORLD SERIES OF PICKUP STICKS–Sports
Wow! Our own Quokka U. Pickup Sticks Squad, the Fightin' Squinks, vs. the No. 3-seeded UCLA Slapstick Ninjas. Words cannot describe the drama! We'll need signal drums and flares. Commentary: Dan Rather. Sponsor: Mama Himbe's Wart-Hog Food.
Ch. 19   NEWS WITH ENGELBERT HUMPERDINCK–Well, news
Anchor and pop star Englebert Humperdinck sings and dances his way through the nightly news, belting out each story as if his life depends on it. And wouldn't you know it? It does! Those hungry crocodiles in the background are there for a reason. Don't take your eyes off the teleprompter, Engelbert! Sports: Jiminy Cricket.
5:30 P.M.   Ch. 06   'YOU'RE NOT FUNNY!'–Failed comedians
Have you ever watched a performer who was so bad, so irredeemably awful, that you actually worried that someone you know might catch you watching it, and your reputation in the community would be totally ruined? Wait'll you see the "Star Trek" takeoff starring all those harpies from The View. If you thought an impacted wisdom tooth was bad, wait'll you see this! Guest stars: The June Taylor Dancers.
6 P.M.  MOVIE–Occult Science Fiction
Charles Bronson and this girl from my high school class star in "The Humpback Whale of Notre Dame" (Italian-Egyptian, 2005: 17 minutes) as two paranormal investigators using bagpipes to investigate whale sounds emanating from a supermarket named for the famous cathedral. Famous Psychic: Elston Howard. Not-so-famous Psychic: Rip Torn. Special Walk-on Cameo by Umar bin Saleh Jihazz, star of Egyptian government's reality TV game show, Mummy Fritters.
6:11 P.M.   Ch. 22  INSECT GOURMET–Fine dining (you wish!)
Chef Betty Woont shows you how to turn any dish in the cookbook into something with bugs in it–to the delight of her pet chameleon, Farfel. This week: Oatmeal with cicadas. Guest: Some guy from the U.N. who says we should all eat bugs instead of meat; this is his chance to chow down.
Well now! It's raining here, but with all this marvelous TV to enjoy, who cares!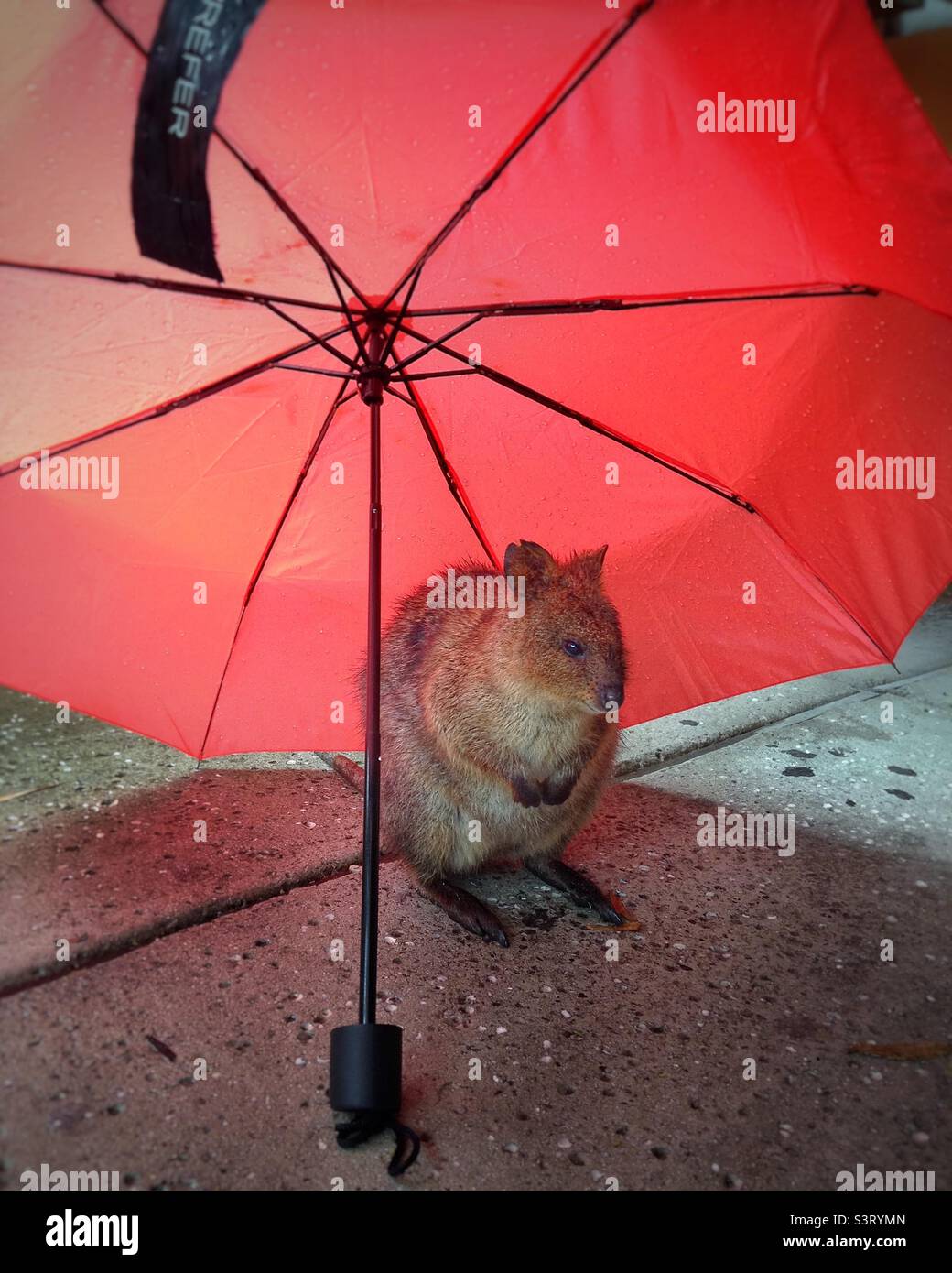 Byron the Quokka, signing off–in time to catch the opening coin flip for the Pickup Sticks match!