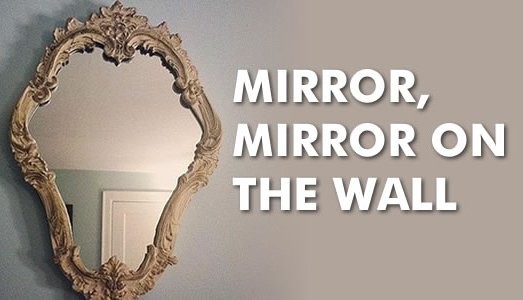 Where to find your future marriage partner!
(Yeah, but are they really compatible?)
Not that it's sweeping the civilized world–not yet, at least–but it's the kind of "man bites dog" story that nooze media love to latch onto. And so we have CNN going on and on for hundreds of words about women who marry themselves (https://www.cnn.com/2023/05/28/us/sologamy-self-marriage-women-cec/index.html).
This practice has legal status nowhere on earth (I can't speak for Mars) and hardly anybody does it. CNN calls it a "symbolic expression of deep self-love."
Ye gods, ain't we got enough of that already?
My mother used to sing this little song: "I love me, I think I'm grand,/ when I go to the movies I hold my hand./ I put my arm around my waist,/ if I get fresh, I slap my face."
What if the "marriage" to oneself (aka "sologamy") doesn't work out–irreconcilable differences and all that? "She snores!" "I do not! Anyway, her feet stink!" "Why, you–!" Certs is a breath mint! Certs is a candy mint! Marriage counselor runs off to soak his head.
Wait'll people discover you can become a YouTube star by marrying yourself. Put up a few videos and suddenly you'll have a whole new Lifestyle to "celebrate." The videos don't even have to be real.