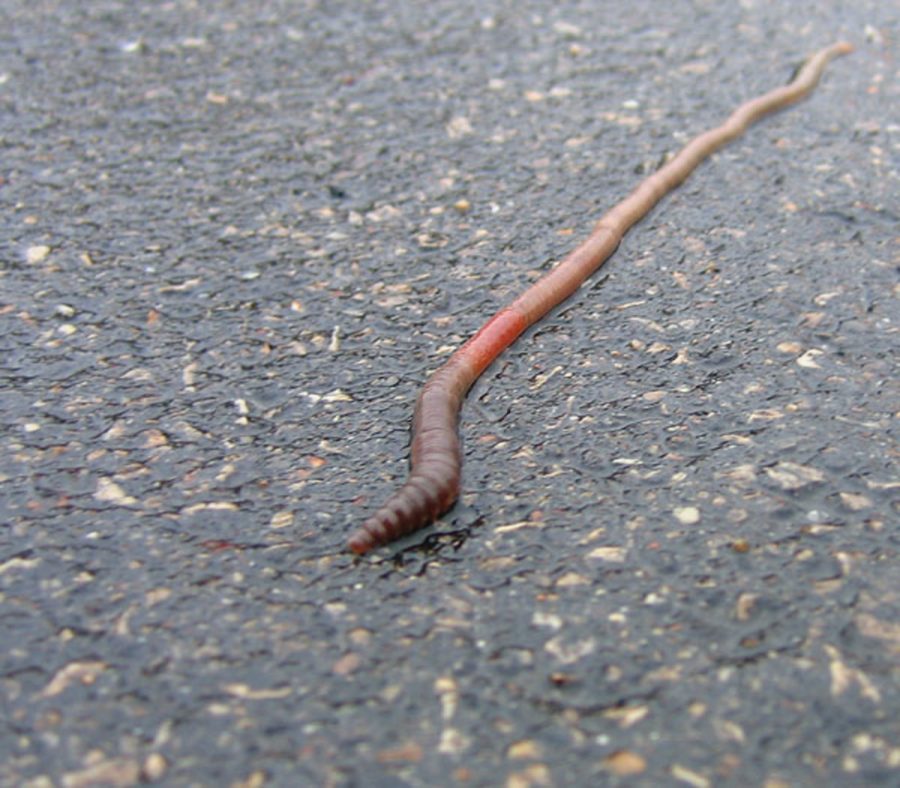 I have often wondered why worms crawl onto blazing hot sidewalks and fry themselves into oblivion.
Jambo! Mr. Nature here, to answer all our nature questions.
Going by what I've read, worms in the ground get thirsty and crawl out of the earth when it rains, because they need the moisture. Then it stops raining, the sun comes out, the sidewalk heats up, and it's ballgame over for the worms. They find themselves too far from the grass and ground, and just can't get back. If you pick them up and put them back, they've got a chance.
I was hoping for a more intriguing theory. This one does the poor worms little credit. And where would we be without them aerating the soil, etc.?
From now on I'm going to put them back.