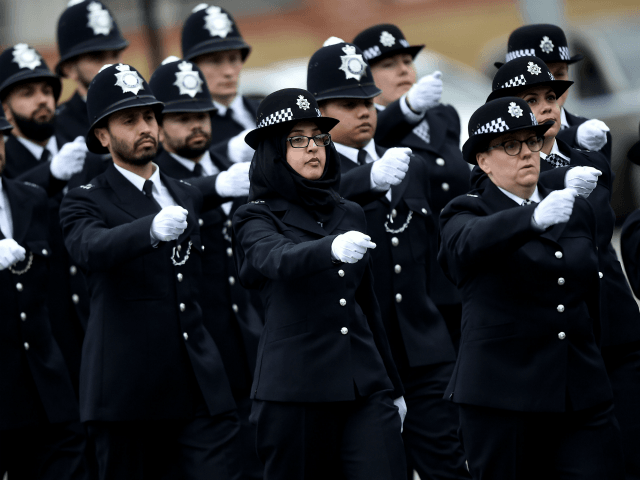 Honk if you find this image reassuring.
The United Kingdom's Parliament kept trying and has finally done it–passed the "Online Safety Bill" (https://www.breitbart.com/tech/2023/09/20/uk-passes-online-safety-bill-creating-vast-list-of-content-moderation-requirements/).
Yowsah, yowsah! Three hundred pages of "content moderation requirements." Three hundred pages of what you're not allowed to say.
And if they could get inside your head and stop you from even thinking certain things, they'd do that, too.
Swing your arms proudly, coppers! Sure, it was dangerous, going after gangsters and murderers–but you can set that stuff aside now, you'll be going after bigger fish. You'll be nicking people who say the wrong thing online! You will be the phalanx standing between Britannistan and people who say wrong things!
The Mother Country will soon leave us orphaned.