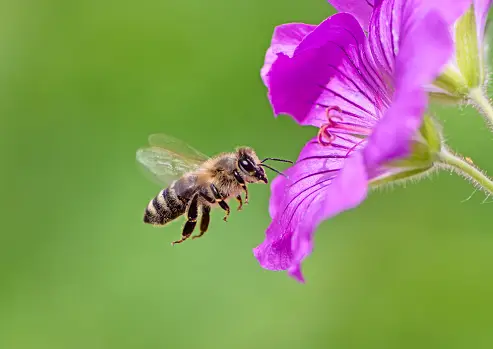 It's damp and overcast again today, but that hasn't stopped the bees. Here the bumblebees are out in force, busy with our bumper crop of wildflowers. And I know one or two persons who think the bees are out to get them and it quite unsettles them. They're afraid of getting stung.
But bees don't sting out of mere cussedness, although I've known wasps to sting for no apparent reason. Bees, though, die when they sting; and that deprives the hive of a worker. So they only sting when they think they have to.
Naturally, bees will sting to defend their hive and their queen. They'll also sting if you actively molest them, or if they get attracted to bright clothing and somehow get caught in your shirt: it's self-defense.
I've got bees all around me when I sit outside to write. This time of year, we have a lot of flowers and thus a multitude of bees. But I've never been stung. Why should I be? Bumblebees, honeybees, and little native bees abound here. I like watching them.
Where I grew up, on the other side of town, the wasps and yellowjackets would sting you just for the halibut. But I've been here forty-plus years and never been stung.
For the most part, it's simple: don't bother the bees, and they won't bother you.