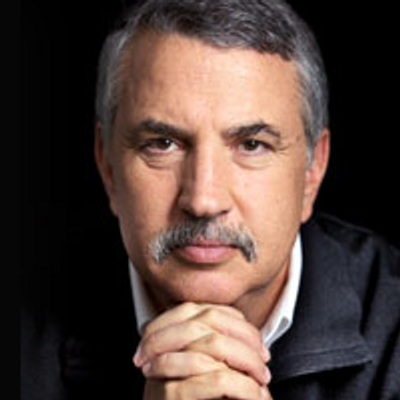 You'd never guess he was a moral imbecile.
I don't read The New York Times, so I don't know whether this jidrool is still writing Far Left stupid columns for them. Thomas "I love Communist China!" Friedman came out for one-party rule five years ago. It seems to be a fetish among employees of the NYT.
Yowsah, yowsah! Donald Trump is going to Destroy Our Democracy! Well, I guess you would naturally think that if a) you had a defective liberal brain, or b) if you define "democracy" is authoritarian one-party rule administered by psychotics and murderers.
It's sad, what passes for an intelligentsia in the West these days.