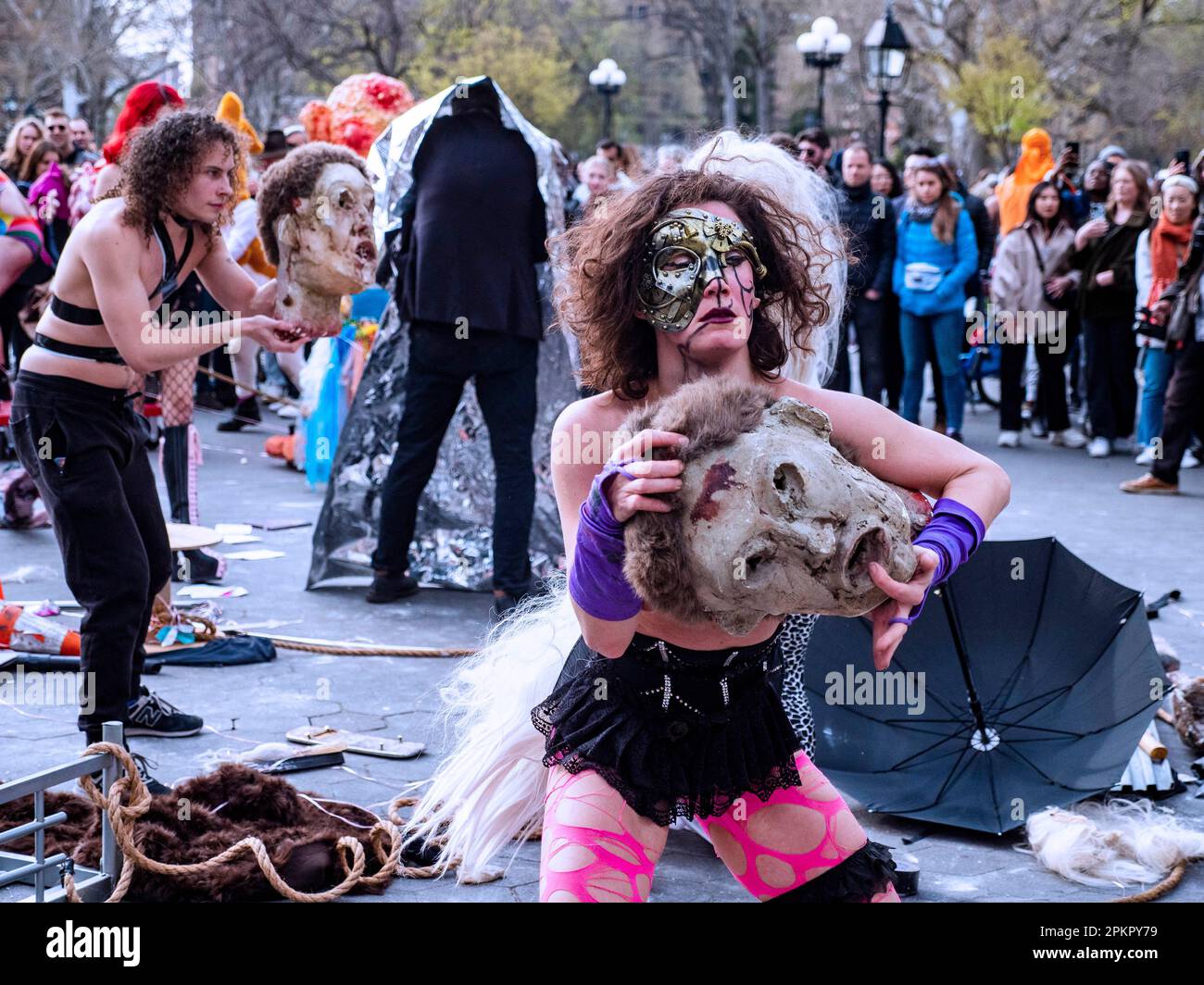 One of the cultural hallmarks of the late Sixties and early Seventies was "street theater." It was also called "guerrilla theater," but people insisted on misspelling that.
At a certain low point in my life, I lived in a frat house taken over for the summer by a street theater troupe. Street theater was supposed to be a form of protest. Which only means it was rigidly Far Left and pretentious. I am told street theater still exists, but I haven't seen any lately.
They protested The War (Viet Nam), Sexism, Racism, Ismism, the whole seething cauldron of left-wing cliches. They did a lot of drugs. I think the thing that got to me the most was their Planned Spontaneous Happenings. During the afternoon, a couple of the troupe's stars would get together to plan a Spontaneous Happening for that evening. Mostly this wound up with all of them getting naked and taking a Communal Shower.
They called themselves "the children." Good night, nurse. Usually they performed in whiteface. They never washed their dishes: you could film an episode of "Nature" in the kitchen. I don't know what never taking out the garbage was supposed to prove. In the interests of basic health, a friend and I spent a whole day cleaning up the kitchen. In just two days it was as filthy as ever.
No, I don't miss the Sixties. Please tell me they aren't coming back.