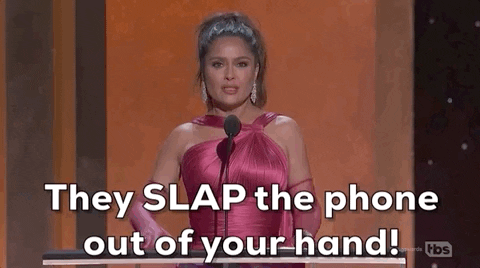 As our culture coarsens by the day, I've seen more and more videos of some jidrool sneaking up on someone and slapping his phone out of his hand. Ha ha. If the phone lands on concrete, or in the water–well, you're out the money, eh?
What kind of prank is that? Those phones are expensive. Is this what you do to get on YouTube? or Tik Tok? What kind of antisocial yobbo does this? And we're supposed to think it's funny? A riot–like grabbing someone's glasses and throwing them into the street. Hardy har har.
People need to go to jail for this.
[P.S.–We still haven't been able to get our main computer back to work. Once again, we are failed by our technology. Not for the first time, either; and probably not the last.