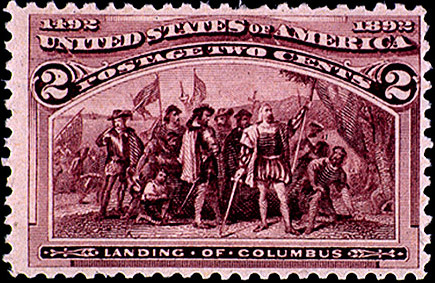 I haven't seen any mention that today is Columbus Day. I guess that's because we're all supposed to be ashamed of it now.
A nation that detests its own history is in serious trouble.
Well, okay, we could've all stayed in Europe and enjoyed the religious wars, the pogroms, etc.
But by God's sovereign providence, Columbus with three ships crossed the Atlantic Ocean and changed the world. Without that, there would be no United States of America. And if that's something that you view as a calamity… well, no one is keeping you here against your will.
I thank God for the discovery of America and the founding of my country.
So there.