Hi, Mr. Nature here–with some fond memories of salamanders.
Take a look at that Red Salamander (P. ruber ruber)–isn't he gorgeous? When my friends and I used to go out catching salamanders, this was the grand prize. They were never very common–but just look at that color.
The video shows the Red Salamander entering water, but none of the ones I ever caught were in the water, although they were never very far away from it.
It's been a very long time since I've seen one of these. As a rule, salamanders are pretty good at adapting to humans in their environment; but we've reached a point beyond which salamanders cannot go. Even the little redbacks, who used to be ubiquitous (gee, I don't get to use that word too often!) around here are getting hard to find.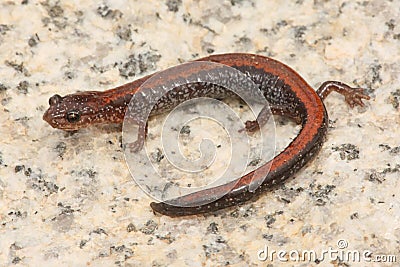 It would be a poorer world without them: and it doesn't strike me as wise to squander even the smallest of God's blessings.