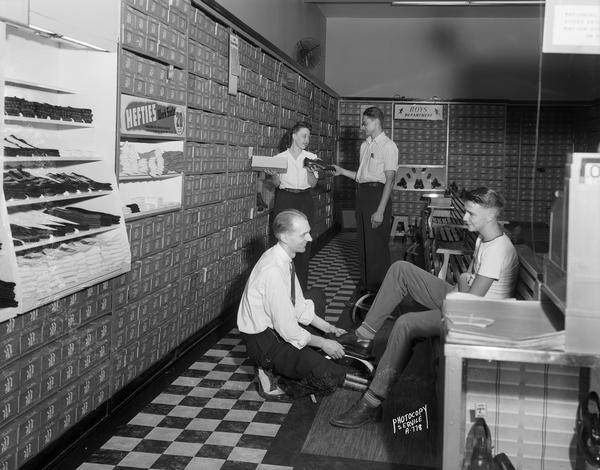 I had to buy new shoes today, my old ones–only a year old–were suddenly falling apart at the seams.
I don't know about your part of the country, but around here there are no more shoe stores–no Thom McCann, no Marmax–so I had to go to Wal-Mart. There, you're on your own. Nowhere to sit down and try them on, I had to sit on the floor. And nobody to measure your feet with those nice sliding scales, so you can get a proper fit. All I could do was to keep plucking shoes off the display and trying them on until I found a pair that sort of fit.
Where are the Thom McCanns of yesteryear? What was so wrong about the neighborhood shoe store, that it had to perish? Another small amenity bites the dust.
Maybe I can find a better pair online somewhere–only then, of course, you can't try them on and walk up and down the aisle before you decide to buy them.
Sigh.