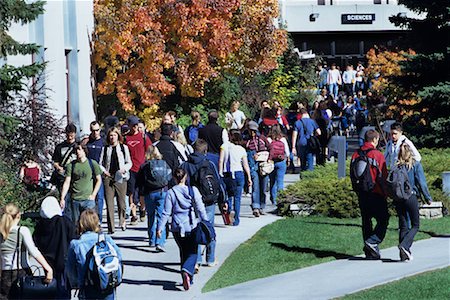 I've been asking what the country is supposed to do, a few years down the road, with millions of unemployable college graduates saddled with unrepayable debt and ridiculous degrees in meaningless pseudo-subjects. In other words, with millions of people who will, in all probability, never be productive.
Why has college become so useless? Because today's higher education system is predicated on a model of perpetual expansion. Hence absurd ideas like free universal tuition. Create more universities, expand the ones we already have, and pack in more and more students, add more and more teachers and administrators–complete with high salaries and lavish pensions–and pray the nation's economy doesn't implode as more and more people become non-productive. Like, what are you going to do with a degree in Feminist Surf-boarding besides teaching Feminist Surf-boarding to other poor saps? What are you going to produce? What can you possibly do but stay in college–somehow?
It's madness to remove such a big chunk of the population from the productive sector: consumers with nothing to consume, except more "education"!
Oh, but that's okay! Soon we'll have robots doing all the work, with nothing left for human beings to do but fornicate and "learn" more drivel.
That's the plan–and it stinks.