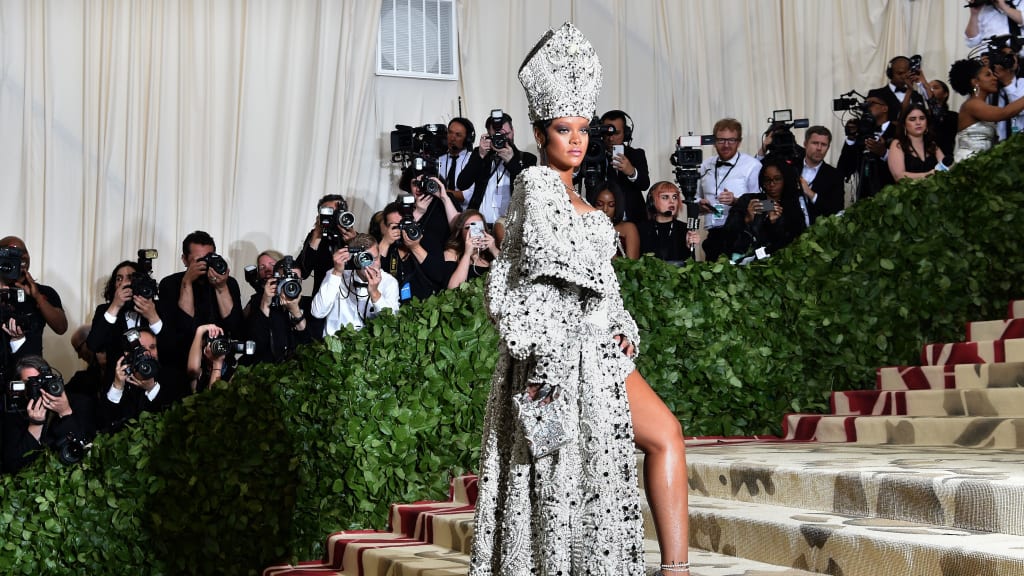 What do you get when you pack together celebrities, tons of money that none of them know how to spend, and a lot of paparazzi?
You get the 2018 Metropolitan Museum of Art gala fundraiser (https://www.mercurynews.com/2018/05/07/holy-haute-couture-divine-designs-grace-red-carpet-at-met-gala/)–this edition dubbed "Heavenly Bodies" to clue us in that it's "religiously" themed, featuring "divine designs."
Excuse me for a moment. Barf bag please.
In addition to a whole raft of celebs I never heard of, they had Kate Perry as an angel, Rihanna as a pope, along with Uma Thurman, J-Lo, and the multi-talented Kim Kardashian, all togged up with expensive bling in the form of crosses and other Christian symbols. We used to call this "blasphemy." You know: showing profound disrespect for God by showing disrespect for holy things. Not that any of them are, in themselves, holy: but to use them like this is not gonna look good on Judgment Day.
I don't know about you, but the photos generated by this wing-ding reminded me of Hieronymus Bosch's paintings.
You'd think folks at an art museum might have picked up on that. But I think that as the money comes in, the brain goes out.