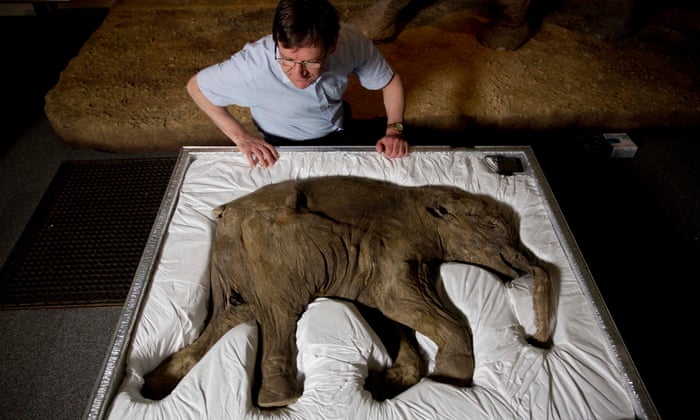 "Clone 'em, Dano!"
Say hey! Did you know there's a Harvard Woolly Mammoth Revival Team? And they've got a little science project, straight out of Jurassic Park, to fight imaginary Global Warming [trumpet fanfare]–by bringing back the woolly mammoth! (https://www.livescience.com/62569-mammoth-elephant-hybrid-help-climate.html)
The project director flat-out denies they have any interest in doing what was done in the Jurassic Park movies, and then describes what they're gonna do, which is exactly what they did in Jurassic Park and its sequels. They don't want the whole mammoth: just the bits that resist cold. So they'll mix mammoth DNA with elephant DNA and grow the critters in the laboratory. Psst, dude! That's exactly how they got into all that trouble in Jurassic World!
The idea is to fight off Global Warming by turning a whole buncha mammoth-elephant-whatevers loose in Siberia to knock down the trees and trample the snow, which will keep the permafrost from suddenly thawing out because of SUVs and toilet paper and oh man oh man we're all gonna die–!
Absent from the calculation is knowledge of what caused mammoths to go extinct in the first place, not to mention any sure knowledge of just how they interacted with their environment, and with what result. Which came first–the extinction of the woolly mammoth, or the forests that now cover much of Siberia where the mammoths used to live?
Aw, hell, we don't need to know all that stuff before we grow a million mammoths in the lab and sick 'em on the trees.
Maybe they didn't see Jurassic World.