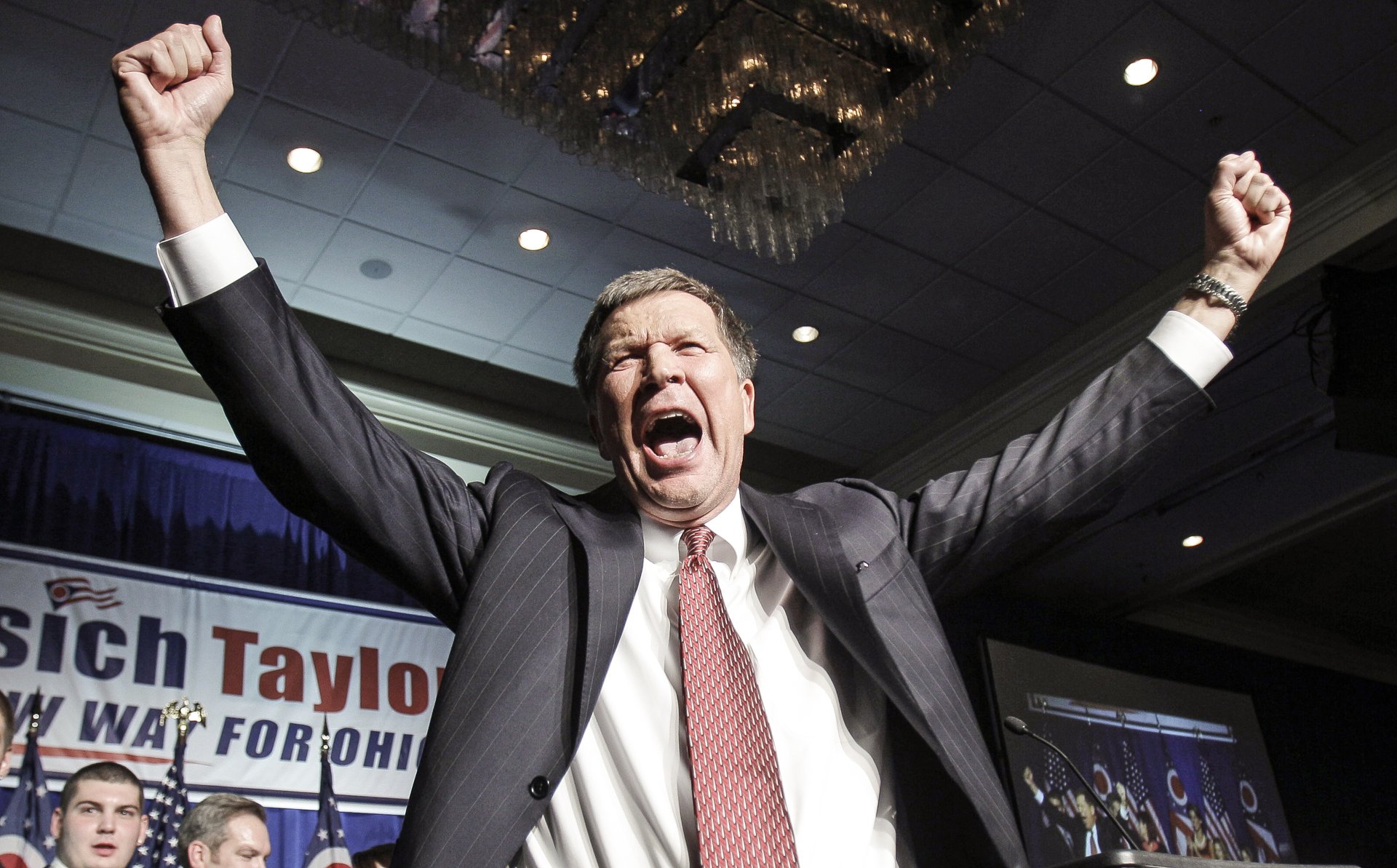 Among the mob of Lilliputians scattered by Donald Trump in the last Republican primary, Ohio Gov. John Kasich stood out as one of those candidates whom everybody wanted but the voters.
Here's one of his spiffy ideas:
https://leeduigon.com/2015/11/18/the-federal-goodness-administration/
Did he really, really think "Judeo-Christian values" would be safe in the hands of government?