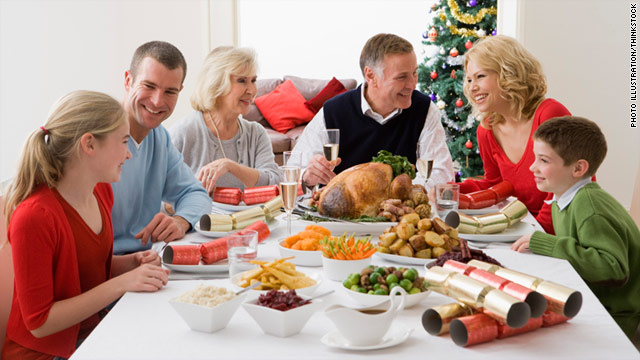 It feels so strange, not to be going to a family gathering for Thanksgiving for the first time in my life.
A few years ago, Aunt Joan and I tried to figure out what was the largest number of people we ever had at her house for Thanksgiving or Christmas. Depending on assorted variables, it came out to seventeen or eighteen. I'm not quite sure how we all fit into the living room, let alone around the table. But we did.
Now, most of us are either dead or else have moved too far away to get together. This was our family, people who loved each other. And the thing about it is, that love is still there: I still feel it. Maybe even more intensely than I did when we were all still there and could take each other for granted, sort of: an ordinary human failing. But the love endures.
As a tribute, let me publish our list: my mother and father, sister and brother, and Patty and me; Aunt Joan, Aunt Millie, Aunt Gertie; Aunt Florence and my cousins, Joanne and Christopher, and Chris' wife, Marlene; Grammie, Uncle Bernie, and John; Barbara, a forever family friend; and my brother-in-law, Ray. In a sense that's very hard to describe, they're all still here, still loving, still loved. Because love endures. I think I love them even more today.
In Christ's Kingdom we will gather again; and that will be a merry meeting.