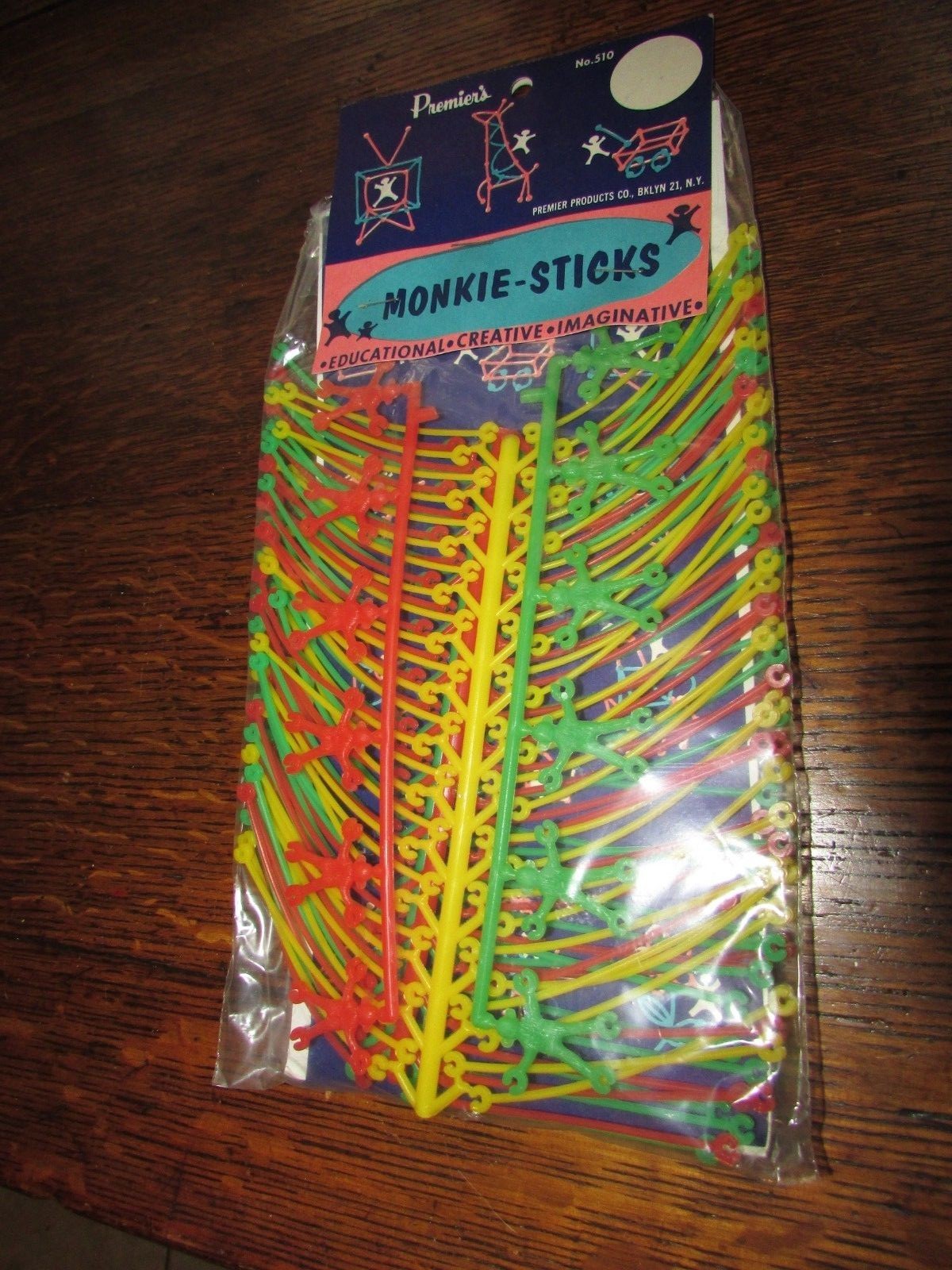 This was an educational toy from the 1950s: Monkie-Sticks. Except for this one picture, above, of an unopened pack, Monkie-Sticks has slid into oblivion. But some of you must have had them!
What did you do with them? Why, you built things with 'em! The sticks linked together, end to end, and the little monkeys ("monkies") provided four-way links. My friend David and I played with Monkie-Sticks by the hour.
On a dreary rainy day like this, with everything an hour late because of stupid Daylight Saving Time, and no way to remedy it, I kind of wish I had a pack of Monkie-Sticks. Hey, come on over! We'll build really drafty little houses for my toy dinosaurs and cavemen.