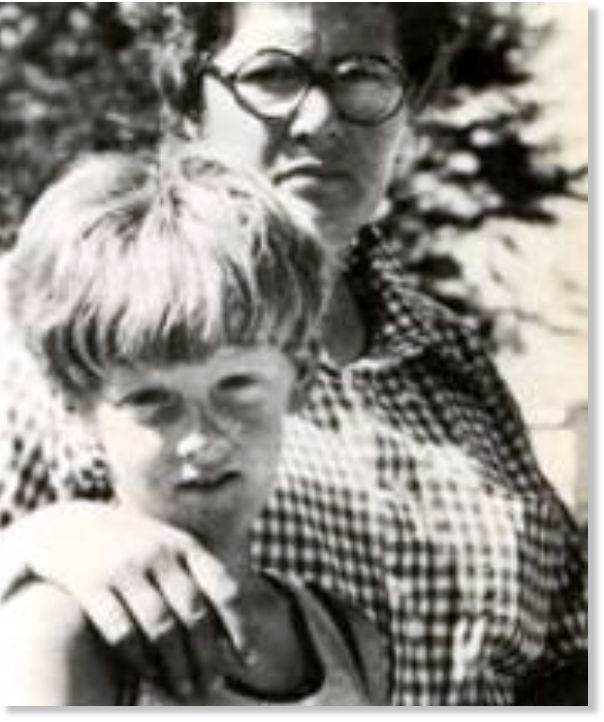 Marlon and Ruth Lowe… after the, ahem, "incident"
This is one of those weird stories that sticks in my mind, demanding to be understood. And I keep trying, but I haven't got there yet.
On July 25, 1977, in a residential neighborhood of Lawndale, Illinois–already we've got a solid time and place–two marvelously large birds swooped down out of the sky. One of them grabbed 10-year-old Marlon Lowe while another boy escaped by diving into a neighbor's swimming pool. Marlon struggled violently, and after about 35 feet, the bird let go of him and he had the presence of mind to run into a house before he could be snatched again. There were seven witnesses to the incident, and their stories all tallied.
The big birds flew away well before police arrived.
After the incident made it into the news, Marlon was mocked as "bird boy" and his mother, Ruth, branded as a kook. Crank calls, threats, dead animals left on their doorstep–it's difficult to understand the animosity felt toward these ordinary people who had done nothing wrong.
The birds were written off as turkey vultures. What bunk. We have lots of turkey vultures in my neighborhood. They're big, but nowhere near big enough to take off with a 60-pound boy in their claws. No one's in the least afraid of them.
No one in 1977 had a cell phone camera, so we're out of luck for pictures.
I don't know about you, but I'd believe seven witnesses. What they were describing was outlandish, but surely not impossible. Eagles have been known to take small children. It's a very rare event, but not unknown. But no one in Lawndale thought these birds were eagles.
Is it possible that somewhere in North America there are enormous birds yet unknown to science, only rarely seen–and not very many of them?
If you say "no, it's totally impossible," you've probably spent too much time in a city or the suburbs.