The U.S. Army has approved new dress uniforms which will be ready next year, "The Army Times" has reported. And here's what they'll look like.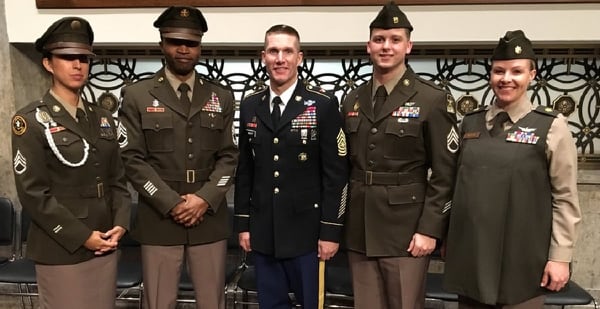 Hey! They look like World War II uniforms! Well, yes–they're patterned after World War II uniforms.
Under the disastrous control of President *Batteries Not Included, the U.S. military was a social engineering lab for trying out assorted new variants of weird sexual behavior and atheism, never mind defending the country. Remember how they had ROTC cadets marching around in ladies' red shoes? Remember how they court-martialed chaplains… for being, well, chaplains?
Well, Dr. Obamastein and Igor are out of office now, and President Trump is trying to bring the Army back to where it ought to be. Connecting with history and tradition, via these uniforms, is part of the cure.
Please, people, please! Don't ever let Democrats get their hands on our military ever again!