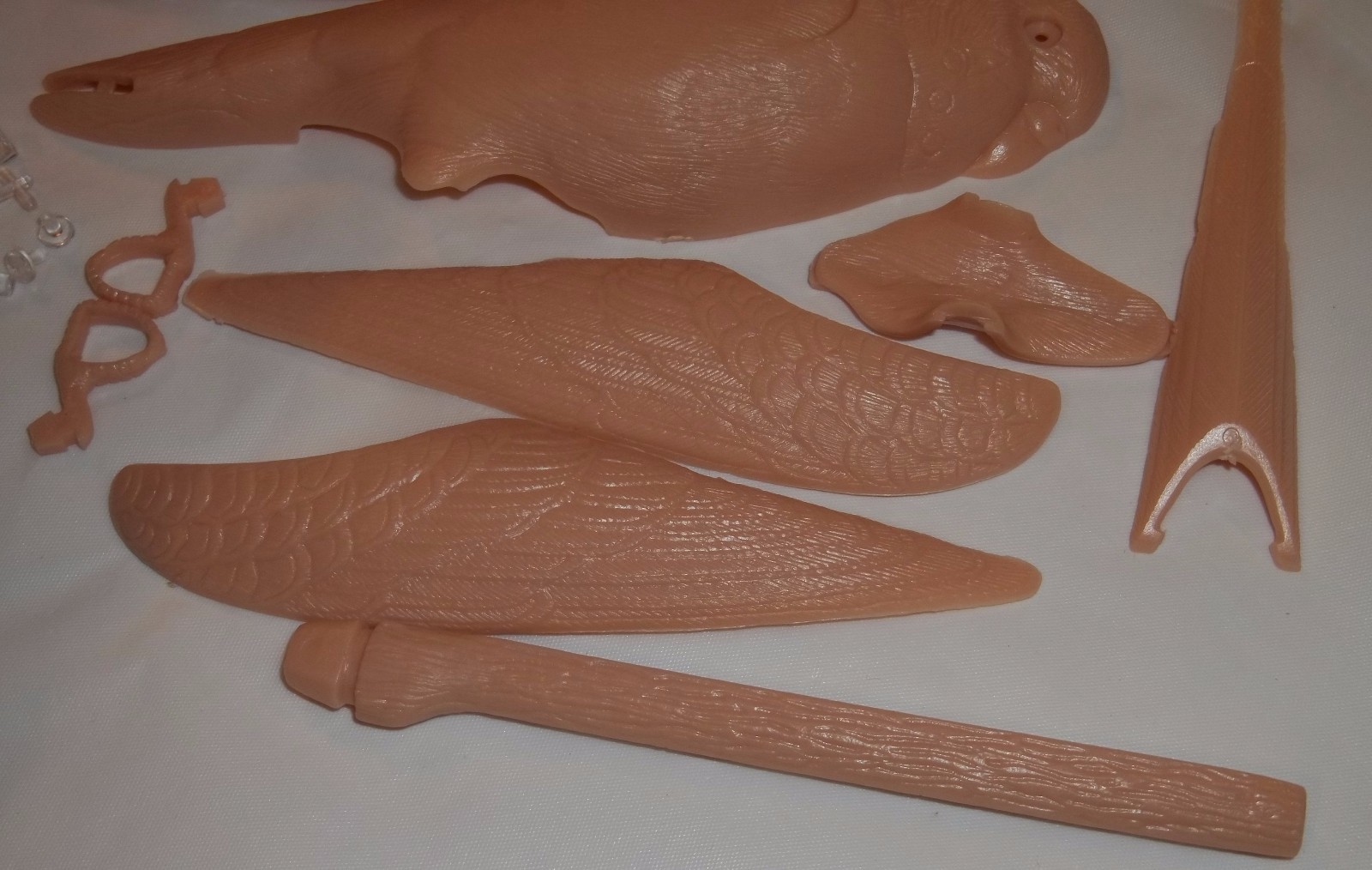 Don't be fooled by these unprepossessing little pieces of plastic. Sure, it looks like the easiest model in the world to assemble. But wait, there's more!
This is the parakeet from Bachmann Birds of the World, vintage 1959. And if you can do a good job of following the instructions for hand-painting it… voila!
I kept my finished model parakeet at Grammy's house–mine was painted blue and white instead of green and yellow–and it never failed to turn heads, sitting on its perch in the living room. It was very realistic!
I kept my scarlet tanager at home. There were many birds in this series, but I didn't get into collecting them. I sorta wish I had, though.
Toys for kids, featuring the development of manual skills, learning to follow directions, and patience in working toward a goal–yeah, tell me you can get that with "Zombie Apocalypse."