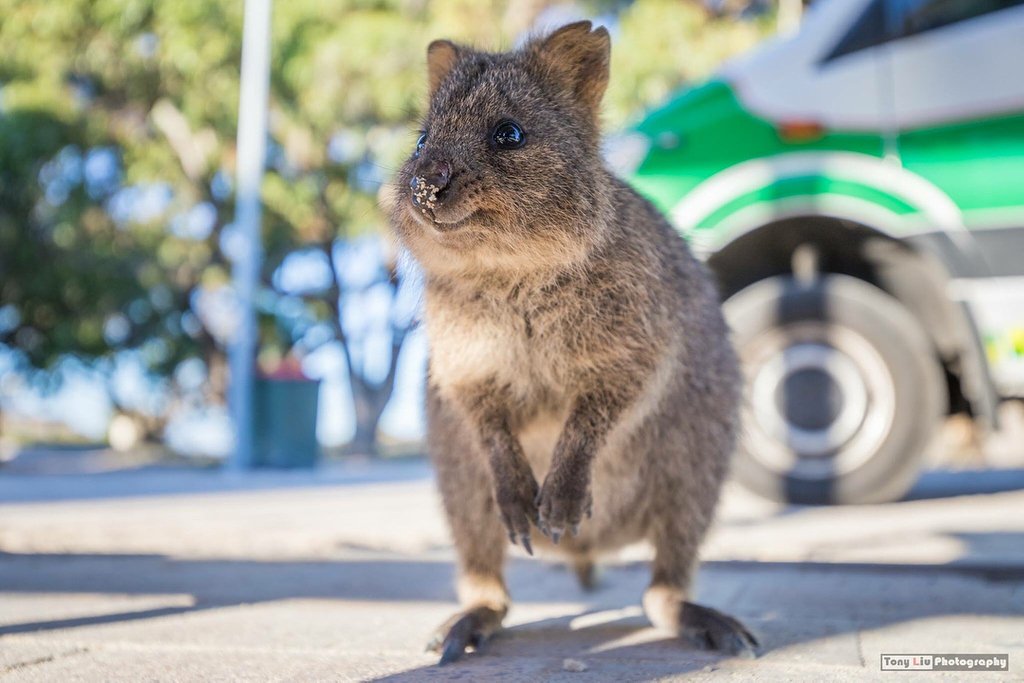 G'day, mates! Byron the Quokka here: and Lee had to take the cat to the vet for her checkup, so he left me in charge. It's a big responsibility!
But first things first: the Bell Mountain trivia contest, Question No. 14. Remember, I warned you the questions'd get harder as we moved toward No. 20. But first, No. 14:
Where did Barseen and Uncle Shesh come from?
Oh! And that SUV parked behind me–I'm trying to get Lee to make that the prize for winning this contest.
But he won't listen to me unless he comes home and finds I got this blog a ton of views while he was out. Oi! Tell your friends about it! Let's make this a blog day to remember–it'll look great on my resume.