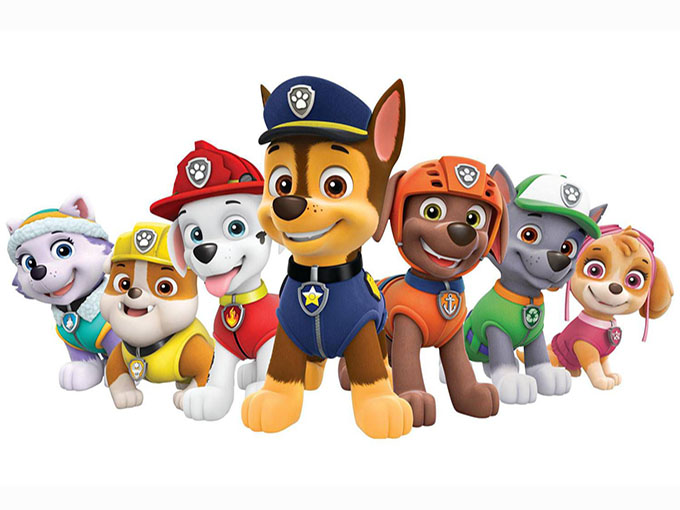 Can't you just feel the racism?
In the latest scene of the Far Left's concocted dog & pony show, rumors are a-swirl that the popular kiddie TV show, Paw Patrol, is about to be cancelled because it's "hate" ever to show police–even cartoon police–in a good light (https://decider.com/2020/06/11/is-paw-patrol-being-cancelled-protests/).
But Paw Patrol's producers brought it on themselves, pre-emptively declaring "solidarity" with the racist/communist group, "Black Lives Matter" (except if they're being shot by other blacks). "We will be muting our content," groveled the producers, "until June 7th to give access for Black [why the capital B?] voices to be heard so we can continue to listen and further our learning."
Could anything be more shameful? Are we back in Red China in 1968?
In the wake of the producers' prostrating themselves to a bunch of communist race hustlers, a lot of people responded with humorous Tweets and ironic threats to protest the show. Obviously not meant to be taken seriously.
But it wasn't obvious to some toadstool at the New York Times, who sided with the "protests" even though they were made as jokes, because, she babbled, Paw Patrol must (there's that "pro-choice" crowd again, taking away your choices) join in "banishing the good-cop archetype" because, of course, there are no good cops, only bad ones. So says the New York Times. When are we going to banish the "good 'journalist' archetype"?
So far, Nickelodeon says it has no plans to cancel the show and has renewed it for an eighth season.
Like I said, so far.