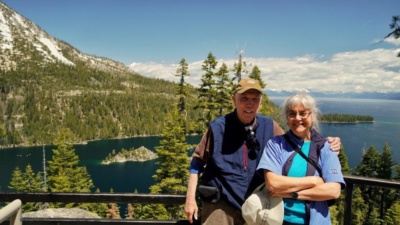 Ford and Andrea Schwartz
Ford Schwartz, on Chalcedon's board of directors, worked with me to produce this article.
https://chalcedon.edu/resources/articles/connecting-christians-the-next-step-in-chalcedons-mission
If you get nothing else from Chalcedon's message, at least get this: Your calling is your calling. You don't have to be the pastor. You can sell cars, pilot an airplane, take part in a Bible study group, and even write fantasy novels: whatever it is, you can do it as a servant of the Lord, for His glory and Christ's Kingdom.
Which makes us all, each of us, kind of important.