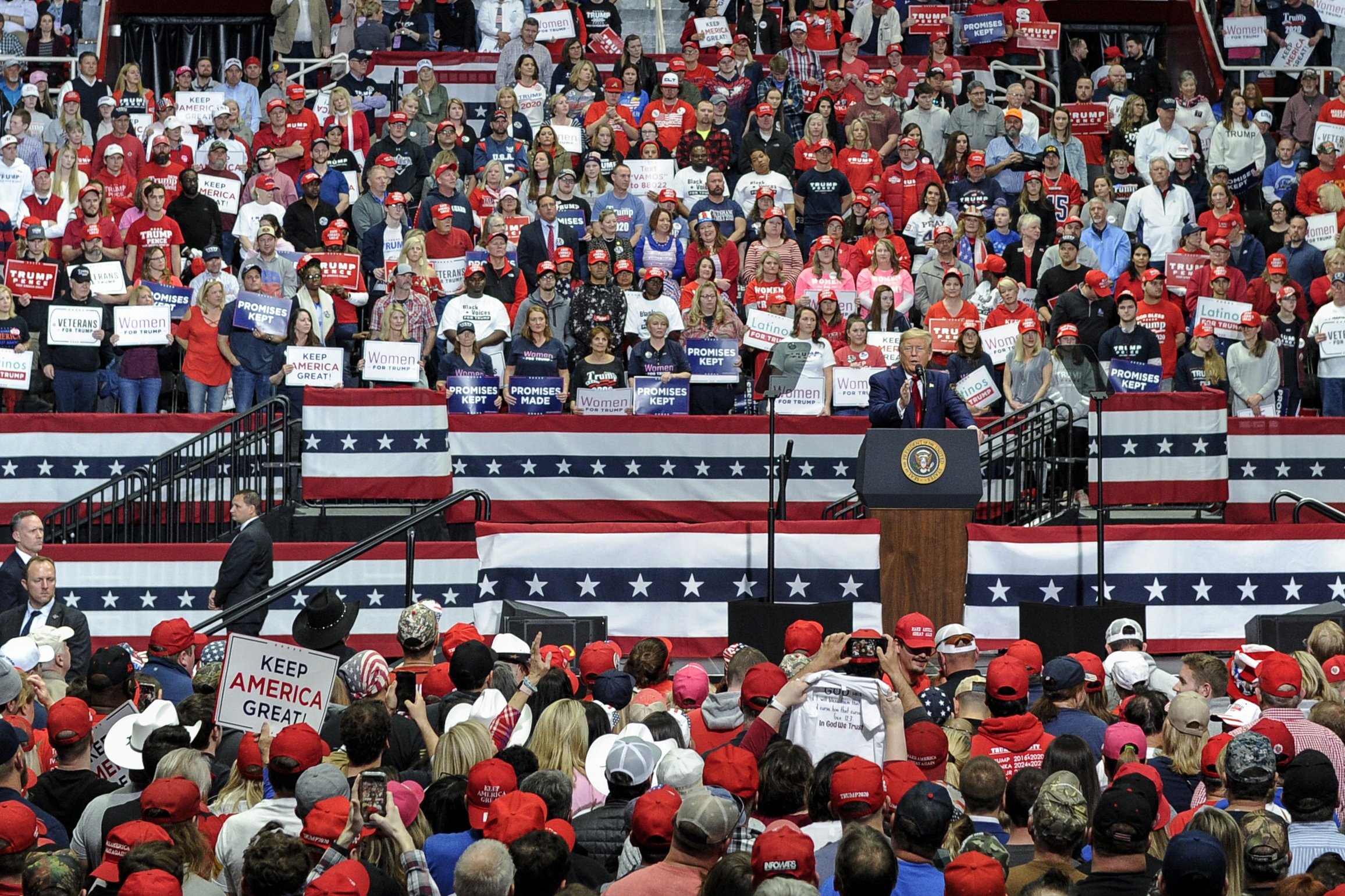 It's got to be big and it's got to be loud
The next stage of the Democrat coup d'etat is for the nooze media to repeat incessantly, day and night, every day, "Joe Biden is the winner!" until they wear us down with it–until we're willing to do anything, even accept a phony Biden presidency, to make it stop. Endless repetition may even make some people think it's true.
But this evil parody of an election must not be allowed to stand. Because if it stands, our republic doesn't.
Organizers! We need bigger Trump rallies, and we need them now–with or without the president. The noozies don't care what we say, the Democrats don't care, but it may be the highest courts might listen to us. We need to put the fear in the heart of the enemy, and we need to encourage and hearten one another.
We are in this together: millions of us.
They do these things to us because they have no fear of us. Democrats commit crimes with no fear of punishment.
There must be someone out there who can organize a truly gigantic protest in Washington. A protest that makes the worst that Antifa and BLM can do look like a Biden rally in a tool shed. We need the biggest Trump rally that there's ever been.
Because this coup, this stab at the heart of our republic, must not be allowed to stand.
And while we're at it–pray!