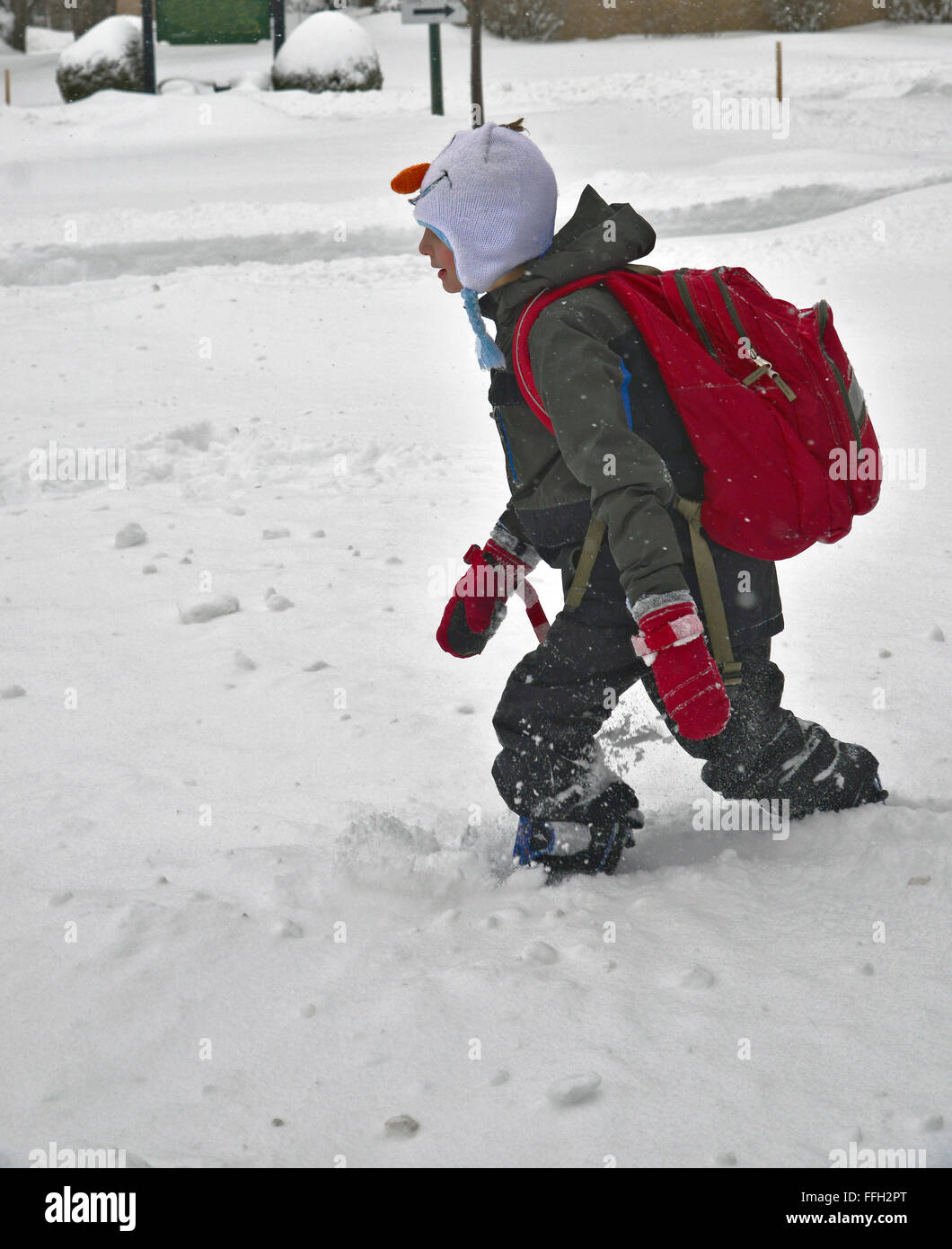 I may have told this story once before; but what with today's white sky and cold temperature, I think I'll tell it again.
Rewind to 1966. It's snowing like crazy when we get up in the morning, but they haven't shut the schools and off we had to go–my brother, our friend Gary from next door, and me. Off to the bus stop, with the snow coming down like gangbusters. And after waiting half an hour, it became obvious to us that the bus wasn't running that day.
"Well, let's walk!" I said. Some two miles to our high school, and now it was snowing even more heavily. But we were young, we liked the challenge–and in just an hour and a half, we made it to the school.
Hardly anyone was there: maybe a quarter of the staff and a few dozen of the student body. My home room was Mrs. Wilcox's chemistry lab, one of the few classrooms that was open. Mrs. Wilcox had put up a dart board for the half a dozen students who were there. That was a treat! We played darts while Mrs. Wilcox read a novel.
By and by the principal came in and sent everybody home. The snow was deeper now, but we didn't mind. Up to our knees and still coming down. Two hours to get home. And after lunch we went back out again, all the way down to Tommy's Pond to help other kids clear the snow off the pond for ice skating–which was what we and a lot of other townspeople did that evening.
It sort of went without saying that school would be closed the next day, too. So we went to the Y, which was mysteriously open–I guess so Mr. Williams could smoke his pipe in peace–and shot pool for a while in the adults' lounge; and then back to Gary's basement for a game of cards.
What fun that was, all of it! My father went ice-skating that night: couldn't get the car out, our dead-end street was among the last to be plowed. Lots and lots of sledding at the pond, with a fire in a metal drum so you could warm your hands.
I wonder if they have snow days in Heaven. Betcha they do.